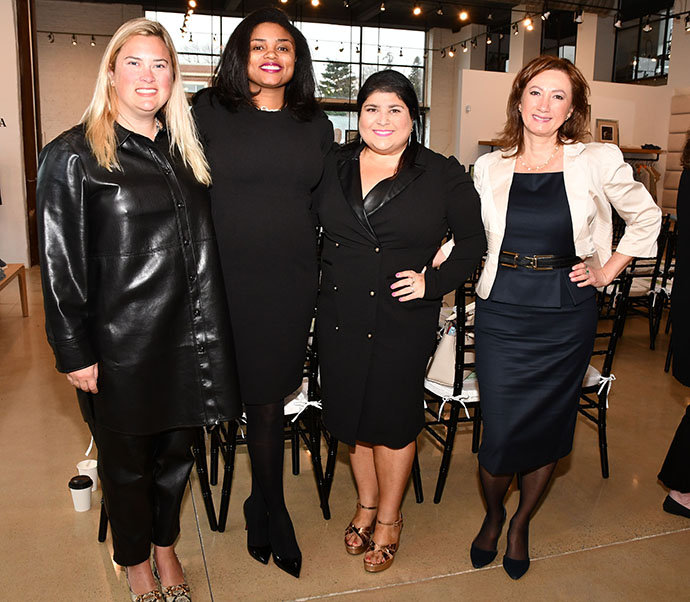 1. Taking the Lead, the Highs & Lows of Being Business Leaders took place at Boyds Wayne on Wednesday, March 15, 2023. The event featured as panelists, Sydney Grims, Monique Curry-Mims, Jennifer Lynn Robinson and Stella Ludwig , all business leaders in their own sphere. It began with breakfast and networking, an introduction and panel discussion followed by an open network. Ten percent of proceeds went to Minding Your Brain Foundation who work with those who have suffered traumatic brain injuries.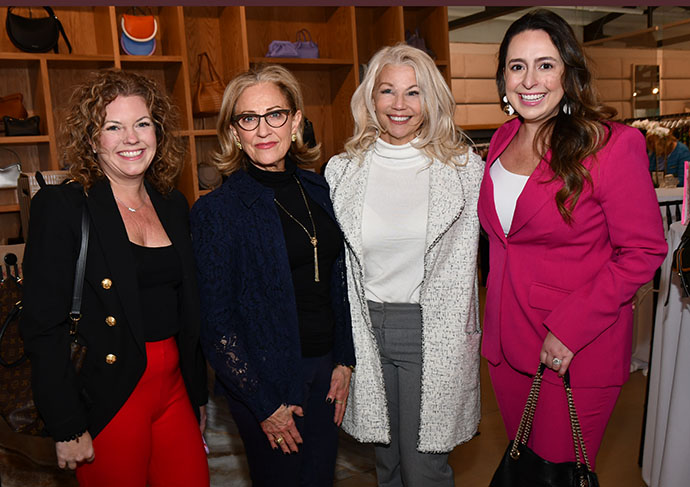 3. Nicole Klein, Ann Lagos, Darcy Henry and Patricia Mae Olson attended the event
5. Stella Ludwug, Jennifer Lynn Robinson, Jen Su and Jaimi Blackburn
6. Jenny Ham Roberts, Melissa Jacobs, Heather Turner and Patricia Mae Olson
13. Morgan Hobbs, Rose Garcia, Kate Michael and Caroline Peloquin modeled fabulous outfits, all available at Boyds!