1. Suzy Pratowski, Principal at PI Insurance  hosted a fundraiser for Bringing Hope Home at DiBruno Bros in Wayne on, Monday, February 27, 2023.   Bringing Hope Home® is a non-profit organization that provides Unexpected Amazingness® to local Families with cancer through financial and emotional support. Through their Light of Hope Family Program, they offer one-time financial assistance to pay essential household bills for families with cancer. Supporters and friends gathered for a group photo at the end of the evening!
3  Barbara Fitting, Michele Marciano, Suzette Webb and Robin Bowman attended the event
4. Erin Dimitriou Smith, Allison Farcus, Kristen Kilkenny, Kiana Muhly and Ellen Valudes
7. Alex Luboff, Terese Brittingham and Carmine Rego
8. Meredith McGrath, Heather Crosby, Holly Adams and Jeanne Behr attended the event
9. John Farley, Mark McIntyre, Anthony Bellia Jr. and Anthony Bellia Sr.
11. Margaret Brenner, Duke Gleason and Carly Bentley and her son Patrick
13. Kirstie Holmes, Fran Rodrigues and Lauren Neou
14. Jay Merz, Gina Loverdi and Carmine Rego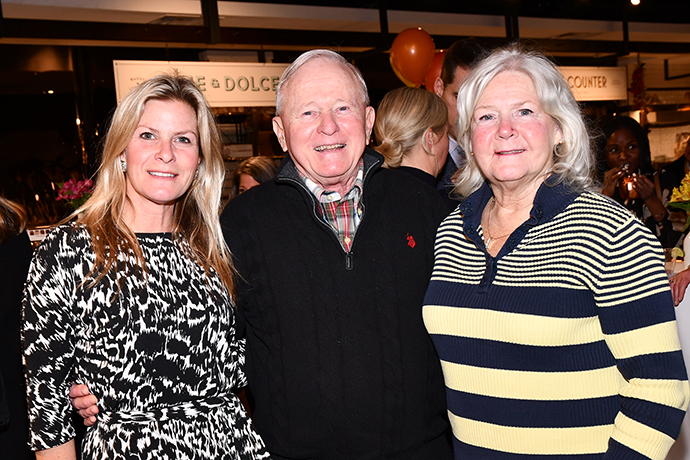 15. Suzy's parents Ron and Janet Pratowski attended the fundraiser