1. On Saturday September 24, 2022 Work to Ride, a nonprofit community-based equestrian program dedicated to empowering under-sourced Philadelphia youth, hosted its first annual Philadelphia Polo Classic .The event took place at Philadelphia's Fairmount Park – Edgely Field, Reservoir Drive, Philadelphia and attracted over 3,000 attendees. Kareem Rosser, Work to Ride alum turned Polo Champion went head-to-head against Nacho Figueras – the David Beckham of Polo- as co-captains for the event's feature match! 100% of proceeds go back to support the growth of Work to Ride. The Harlem Lacrosse Team from Baltimore, MD attended the Polo event. School-Based Support Harlem Lacrosse is a school-based non-profit organization that changes the life trajectories of youth through daily wrap-around academic support, mentoring, leadership.
3. Melissa Leonard,  Robert Saul and Madison Leonard paused for a photo at the Polo match
4. Beth Fatima, Laurie Paysock and Jill and Peyton Hunt
6. Ready for the second match
9. Jamie Ricciardi, Janet Edgette, Samantha Alesi, Alison Russini, and Linn D'Laura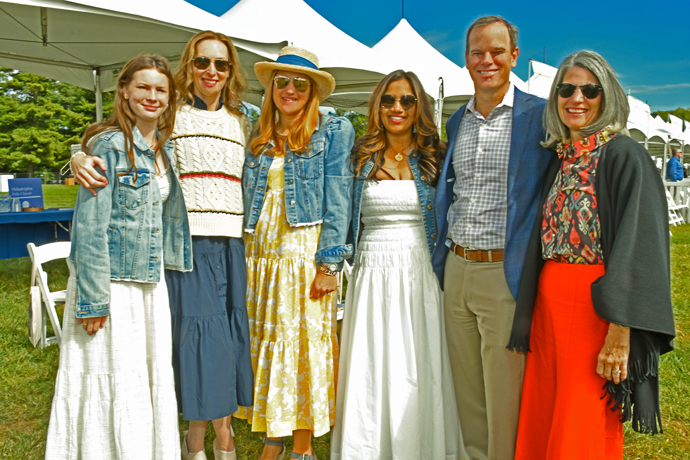 11. Tessa and Julieann Shanahan, Whitney Murphy and Matt Venugopalan, Keven Shanahan and Heather Bailey
16. Malachi Lyles and Pony were ready for a Polo match
18. Eagles Cheerleaders attended the event
19. Jennifer Lynne Robinson also fell in "like' with David Alexander Jenkins puppy, Chloe Isabella Francis!