1. Salvatore Patti of WSFS Bank and his wife and friends gathered for a photo at the fabulous 2022 Ball on Square 
Philadelphia, PA – The Friends of Rittenhouse Square has announced the 2022 Ball on the Square – a culinary and spirits tasting experience taking place in Rittenhouse Square on Wednesday, September 14, 2022. The Ball on the Square is a spectacular party in one of Philadelphia's most popular squares with the unique combination of ambiance, entertainment, and society that makes it a favorite event of Philadelphia's charity season.
This year, Ball on the Square is taking on an exciting new format to highlight Philadelphia's world-class culinary community. Combining the best elements from previous years' events, Ball and Soiree on the Square, Philadelphians are invited to attend and enjoy an evening of delicious food and drinks with friends, community leaders, industry professionals, business owners, and residents of the Square. Funds raised through ticket sales and sponsorships will be used to continue to maintain, upkeep, and preserve Philadelphia's most historic park for years to come – and this year, a portion of proceeds will also be donated to Project Home. It was also important to us that our event this year give back to an organization that is directly impacting the city we all love so
much, which is why we chose Project HOME."
Ball on the Square will feature stunning décor by Beautiful Blooms, a stunning champagne wall photo-op by XtraOrdinary Events, delicious bites by Ceschaphe, live music from Snacktime Philly, BVTLive! and others, beats from DJ Hollywood, DJ Caution and DJ Diamond Cutz, and more! Guests will be able to sample various
pop-up drink and food stations from Parc, Rogue, Barclay Prime, Di Bruno Bros, Dolce Italian, Garces, Marathon, and many more.
Along with this first-of-its-kind event in the park, the Friends of Rittenhouse Square is also rolling out an exciting new campaign that will see the addition of 165 new benches to the park. . The benches were designed by OLIN and built by Design Provisions.The new benches are being sold to honor loved ones and support the
park. All revenue generated from park bench sales will be donated directly to the park's continued preservation and beautification. For more information around sponsoring a bench, visit www.friendsofrittenhouse.org/sponsorparkbench.
3. Matt West, Dr. Louis Scaglione, Mark Nicoletti and Carmen Tomassetti
8. Peter and Celeste Madden (right) and their guests looking good at Ball on Square!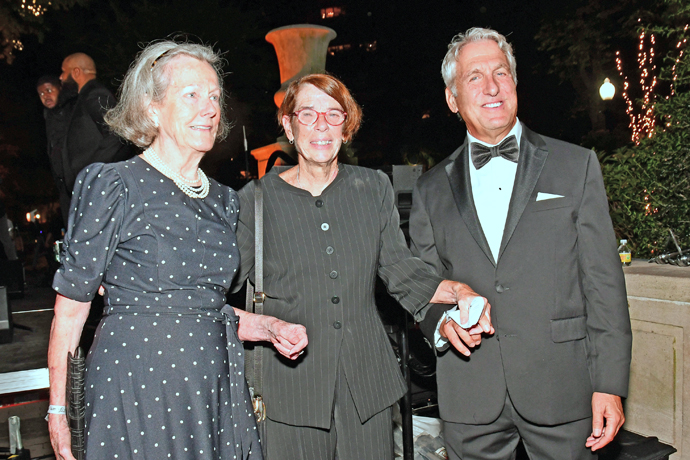 11. Nancy Heinzen and Project Home Founder Sister Mary Sculllion paused for a photo with Friends of Rittenhouse Square President Bart Blatstein as they descended from the stage after thanking all who supported this year's Ball on the Square
12. Jill Blatstein and Gerry and Donna Slipakoff
13. Dominique Reis, Renee Patrone Rhinehart and Nicole Klein
14.  Rick Bleicker, Jen Su, Louis Marion, Karen Cox and Mary Beth Heilmann paused for a photo. Jen Su was recently featured in Philadelphia Style Magazine in their "Power Women" Segment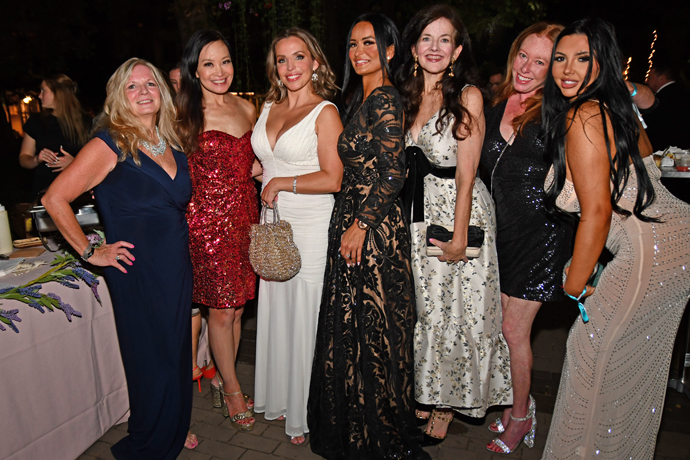 27. Girls having fun included Mary Beth Heilmann, Jen Su and her girl friends, Karen Cox, Raechal Halpern and Amanda Salzman!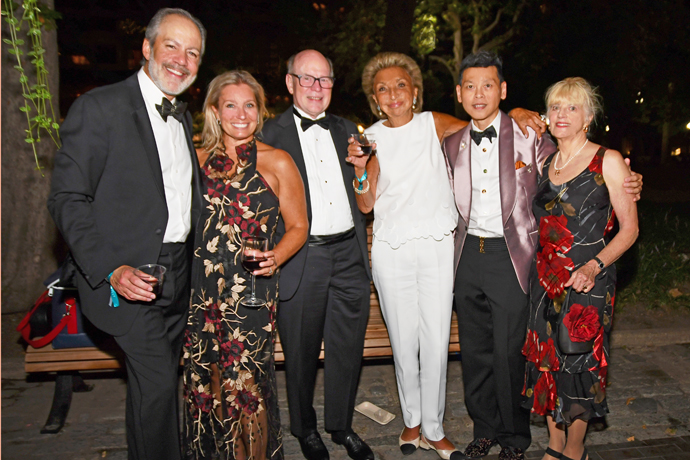 29. Karl Fong (second right) and friends attended the event