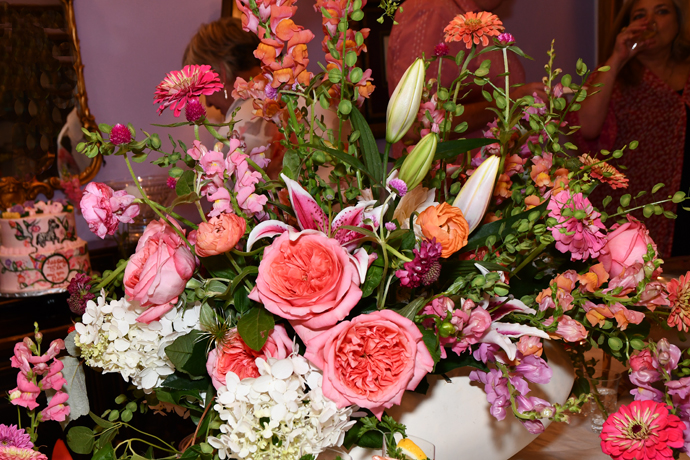 Blooms was the theme for a birthday celebration on Friday, July 15, 2022. It was the lovely and talented Pat Nogar's 75th (and proud of it) birthday and Pat and her husband David threw a memorable "Blooms" party at their home. "Blooms" was the theme and there were blooms everywhere, in the gorgeous flower arrangements and the ladies who dressed in their "brightest cocktail wear"!
2. Washington Memorial Chapel Rector Tommy Thompson attended the birthday celebration. He was pictured with Terry Neufescue, Pat and Rose Fennel
3. Michelle Mattus, Tim Ulrich and Jill Acker
5. Johanna Reck shared a moment with Maureen Wall
7. George Stasen, David Nogar and Beth Ann Bittner Mazza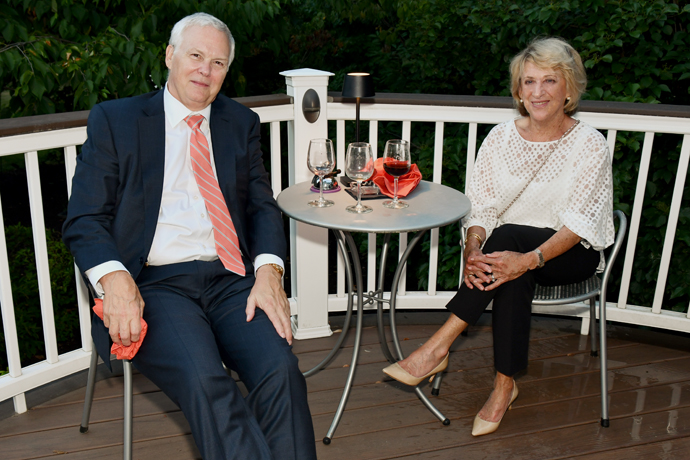 11. S. Michael Free III and Janet Rambo
14. Li Halpern, Marie Cosgrove, Brigid Stasen, Mary Kate Venuto and Michelle Mattus shared "girlfriend" news at the event!
15. Jill Acker, Hope Ulrich and Irina Sipe enjoyed the beautiful flower arrangement