1. On Wednesday, June 22, 2022 Philadelphia Style Magazine celebrated their 2021 and 2022 Power Players on the Moshulu, the world's oldest and largest four-masted tall ship moored on the Delaware River.   Jaguar Land Rover Main Line was a sponsor,  Jewelz Entertainment provided the characters, and music was  provided by CTO Music Artists.  Black Label Keller Williams Luxury Division, headed by Gaurav Gambhir and John Bolaris, attended the event. Pictured in no particular order! were Boots Levinson, Kate Gledhill, Michael Slusher. Tori Harkins, Joseph Puggi, Lauren Hargrove, Leah Atlas, Maureen Reynolds, Michael Skokowski, John Bolaris, Dan Deckelbaum, Tess Adams, Noah Berson, Nickie Owen, Leila Rushton, Jay Hurtt, Andre Quain, Andrew Pulini, Lara Ertwine, Joelle Kondrath, Zack Porrini, Kevin Toll, and John Paul Helk
2. Modern Luxury/Philadelphia Style Publisher John Colabelli chatted with Karin Korman and Olivia Paoletti
3. Ron and Jaimi Blackburn and Jennifer and Walter Robinson attended the fabulous event.. Event sponsor Jaguar Land Rover Main Line offers the widest selection of new and pre-owned Jaguar and Land Rover vehicles in the Delaware Valley. Owner Michael Smyth and his wife Carla attended the Power Players event.
4. Lynne Smith, Dr. Janine Darby, Jeff Conn and Leslie Padilla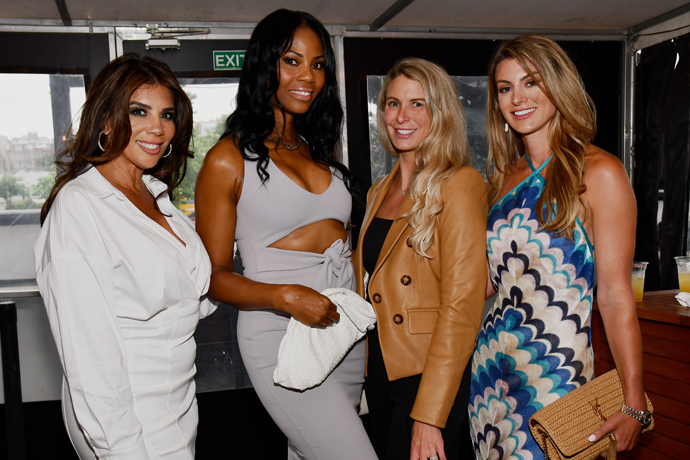 8. Aida Sparta, Monica Miraglilio, Jessica Boonang and Lindsay Peruto
9. Alicia DiGiovanni, Jeff Kellmer and Alanna DiGiovanni and Holly Kendorski
12. John Bolaris, John Clark and Jennifer Ashley
14. The Keller Williams Philadelphia team (top, left to right): Jay Hurtt, Tess Adams, Kevin Toll, Tori Harkins, Andrew Pulini, Joelle Kondrath, Lauren Hargrove, John-Paul Helk. (bottom, left to right: Zack Porrini, Michael Slusher and Gaurav Gambhir had a great time during the Power Players event!