1. Meridian Bank's 17th Annual Golf Outing took place at Applebrook Golf Club on Tuesday, June 21, 2022. A select group of Meridian customers and friends were invited to the event. Following the golf outing they enjoyed hors d'oeuvres, cocktails, a buffet dinner and an awards presentation on Applebrook's picturesque patio.  Dave Robbins, Evan Witmer, Joe Trianosky, Jon Jordan, Jeff Messner, Adam Firestone and Scott Furman were pictured arriving for the dinner  after a day of golf.
2. Alex Weiner, Greg Newell, Hank Oberly and Dave Robbins
6. Lorin Breuninger, Marc Pelletier, Glenn Holck, Scott Herald and Jonathan Jordan
7. Adam Firestone, Thorne Ranieri and Chris Godshall.
8. George Marks, Jason Rose, Eric McCracken and Zack Walker
10. Ryan Winchester, Drew Semanek and Mike Peters
11. Tom Gresko, Kim Arnold and Dan McCusker
12. Fred Snow, Ed Carpoletti, Tom Fillippo, Matt Tiagwad, Fred Snow and Jerry Holtz 
13. Golf Tournament Winners all!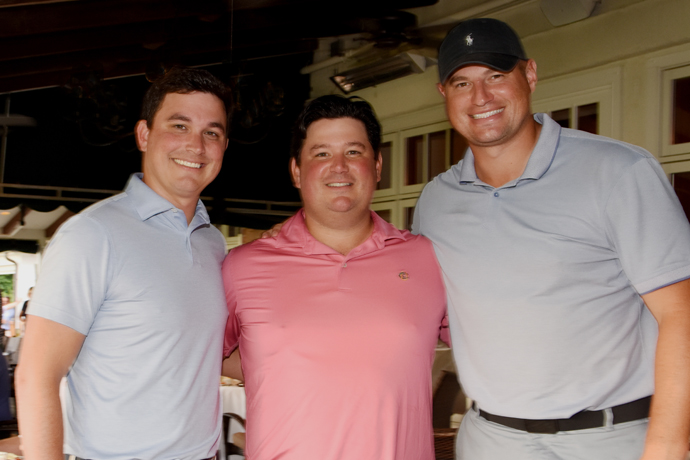 14. Brett Tiagwad, Matt Tiagwad and Brent Celek
15. Jessica Annas and her team, Olivia Blankenbiller, Allison Knight, Stephanie Affatato and La'Ree Hill paused for a photo at the event.