1. Kentucky Derby Race enthusiasts attended a Derby Day party at Rosalie Wayne on Saturday, May 7, 2022. They wore their finest and most fun Derby attire and entered to win a "Best Dressed" contest to win prizes! The event featured festive cocktails, food, and the most exciting two minutes in May which was shown on a large screen television set! Tickets were all-inclusive with drink tickets and a Derby-inspired menu. Judges and winners gathered for a photo after the "Best Dressed" selections were made!
4. Arlene Worthy, Kathleen Keneally and Karen Ebbert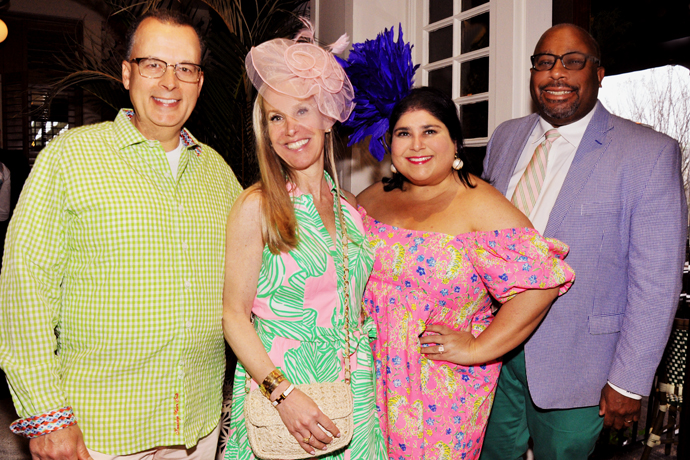 6. Ron and Jaimi Blackburn and Jennifer Lynn Robinson and Walter Robinson
11. Danielle Alvarez and LaToi Storr
17. Conrad Radcliffe, Michael Young and Jim Knoevel
18. Contest winners Kathy Bassiri, Dwayne Blackwell, Kate Molloy, Kevin Peragine and Kathleen Keneally gathered for a photo with their prizes!