1. United Way of Chester County's first annual Chester County Stronger Golf Outing on Tuesday, April 26, 2022, raised $110,000 to benefit its Community Impact & Innovation Fund. The sold-out event included 120 golfers gathered to support the United Way of Chester County in their fight for the education, health and financial stability of every person in Chester County while enjoying a full afternoon of fellowship and fun. Along with presenting sponsor Meridian Bank, United Way of Chester County hosted various hole contests, on-course refreshment stations, luncheon, a cocktail hour and hors d'oeuvres, dinner and awards. This year's sponsors, included platinum lead
sponsors Penn Oaks Golf Club, CCRES, Gallagher, gold sponsors Di and Dallas Krapf and CTDI, silver sponsors RKL, G.A. Vietri, State Farm – Will Anderson, Univest, Otto's BMW and Lamb McErlane. Chris Saello, President and CEO, United Way Chester County joined Dallas Krapf, Chris
Perillo, Christina Wagoner and Charlie Kochka of Meridian Bank at the reception following the day of golf. The mission of United Way of Chester County is to unite people and mobilize resources to build better lives and stronger communities.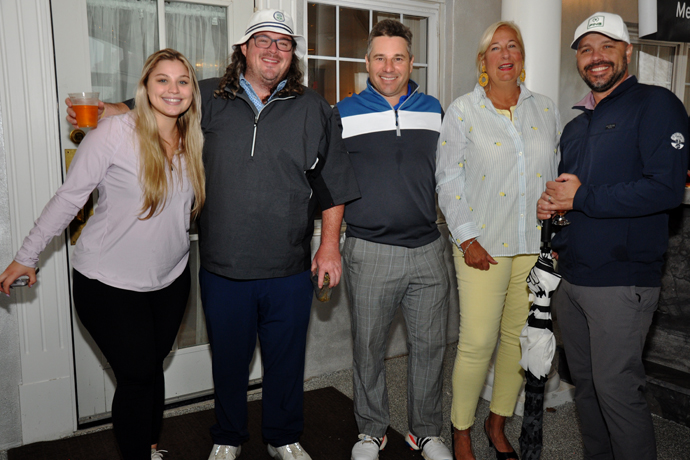 2. Lexie Devlin, Matthew McDonough, Brett Rubinstein, Christina Wagoner and Tom DiGati.
3. Lou Teti, Jim Terry, Steve DiMarco, Chris Saello, Christina Wagoner and Steve Shihadeh
4. Tim Gillan, Rob Dollfus, Mark Gentilotti and Ernie Gillan
5. Alison Sload, Ben Shobaken, Buddy Sload and Dallas Krapf
6. Jeff Culp, Carlo DiGiovanni and Brendan McMoran
7. Ed Brownley, John Perella, Pete Silvester and Howard Trauger
8. Shawn Keene, Jim Forgione, Frank Pedicone, Steve Porter, Rob Stiles, Mike Pearson, Hank Oberly and Helen Mountain
9. Mark Mintzer, Charlie Kochka, Tim Connor, Scott Dillman, Stephen Summers and Chris Metz
10. Mike Grigalonis, Geoff Sheehan, Roger Huggins and Phil Early
11. Alison Sload, Nick Pasquale, Michelle Venema, Brett Rubenstein- Prize Skill Winners
12. Matt MacDonough, Christina Wagoner and Brett Rubinstein – 3rd place winners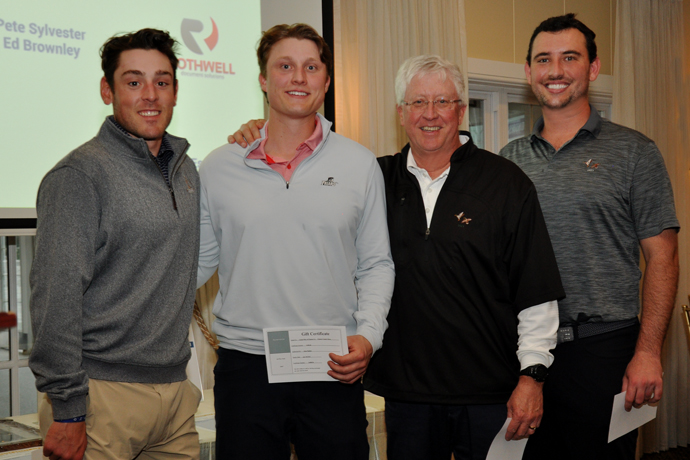 13  Mark Gentilotti, Tim Gillian, Ernie Gillian, Rob Dollfus- 2nd place
14 .Sean Scull, Matt Brooks, Deb Abel, Walter Myhowski, Nick Pasquale-1st Place
15. Chris Saello, Christina Wagoner and Brian Parsons congratulated Toby Booker (third left) who was the highest bidder on a Penn State live auction.