1. On Saturday, November 6, 2021, Union League members and guests attended the League's annual Fall Ball. A "Masked Ball"  was the theme this year. Guests sampled butlered hors d'oeuvres, wine, champagne and cocktails followed by dinner and dancing. The Union League, which occupies an entire city block in the center of Philadelphia's commercial and cultural district, is a shining jewel of history in a city defined by such treasure. Founded in 1862 as a patriotic society to support the policies of President Abraham Lincoln, The Union League has hosted U.S. presidents, heads of state, industrialists, entertainers and visiting dignitaries from around the globe. Paul and Theresa Murtagh (left and right) loved the Phoenician costumes that Bill and Tinamarie LaVan wore to this year's Fall Ball!
3. Kelly and Vince Conte and Nicole and Loren Kagan.
5. John and Kate Ventura and Jason and Jenna Walker.
7. Jim and Janet Bogovanich and Jamie and Paul Martin.
8. Joseph and Jeanne Prim and Peter and Celeste Madden.
9. Samantha Trudgeon, Brian Lipstein and Nicole and Loren Kagan.
13. Betsy Rath, Greg Montanaro, Kristin Daly and Stephen Gleason.
16. Christian and Phillip Holt and Ryan Martin chatted with Villanova Basketball Coach Jay Wright (second right) at the event.
20. Dr. John Marks, his wife Meredith and Dr. Mark's brother Jim and his wife Palma attended the event.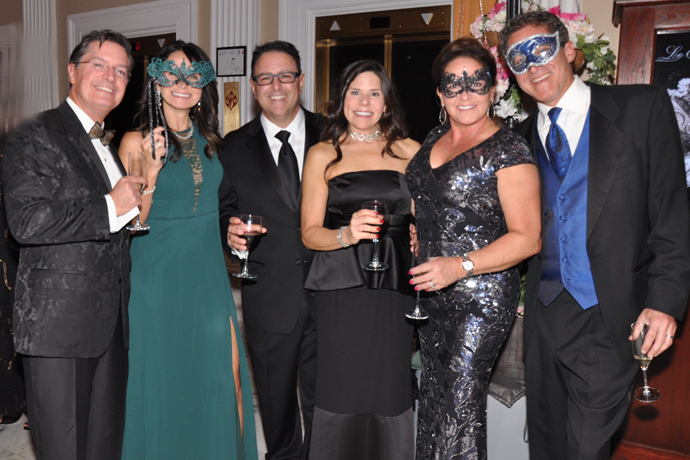 22. Al and Lori DeNittis, Steve and Karen DeNittis and Angela and Mark Rekant.
23. Lori and Al DeNittis chatted with Nidish Mada and friends.
24. Don and Rose Ann Casey and Joe and Mindy DelDuca.
25. Rose Ann Casey and her girlfriends posed for a photo during the cocktail reception.
26. Evan Solomon, Donna Lagaref and Dr. Martin Ihrig attended the Fall Ball.