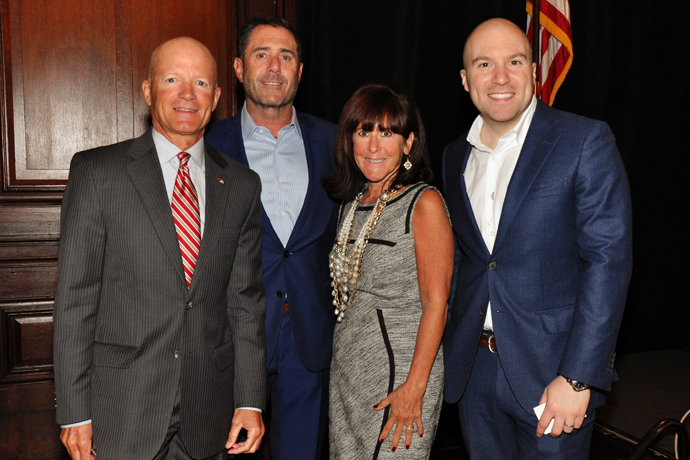 1. The Union League of Philadelphia Real Estate Club's  networking luncheon took place on Wednesday, October 6. 2021. This month's luncheon featured a presentation  by Steve Gartner of CBRE, Michelle Shannon of Center City District and Jake Cooper of MSC Retail. The subject was "Retail Real Estate."  They spoke about past and current shopping trends and chaired a Q&A on today's retail world. U.L.R.E. chair John Finley (left) joined the group for a photo.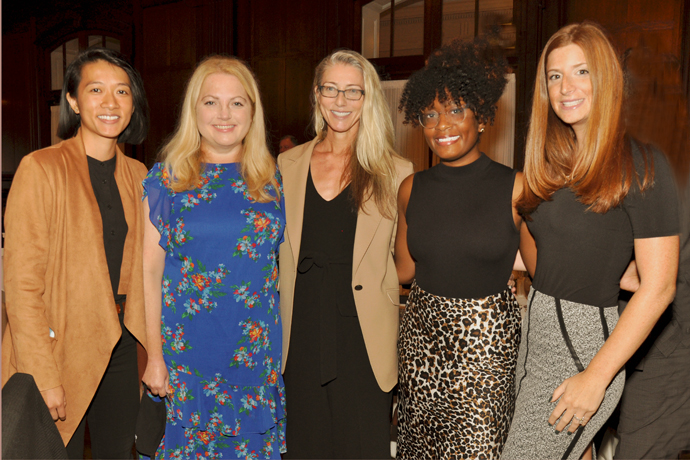 3. Center City District's Brenda Nguyen paused for a photo with Natalie Klyashtorny of Nochumson PC, Kristin Daly of The Daly Group and Lauren Smith and Jennifer Muniz, also of Center City District.
5. U.L.R.E. Chair John Finley and Bill Lloyd, Jr., of Moravian Street Advisors, were pictured with Suzy Pratowski of PI Insurance, Paul Becker and John Westrum of Westrum Development Company.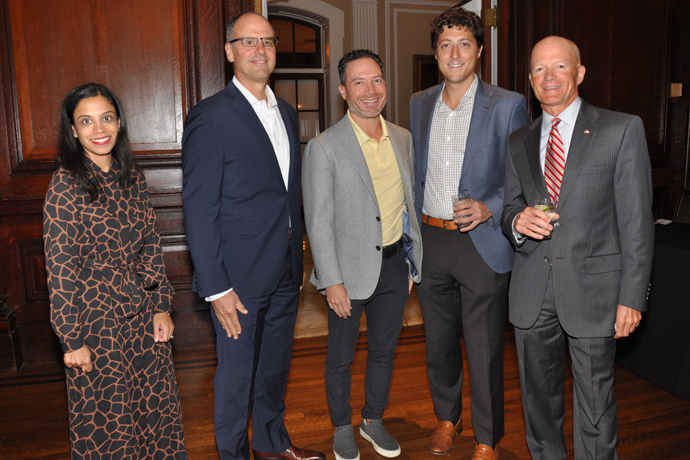 6. Monica Jindia, of Commonwealth Land Title Insurance paused for a photo with Steve Arrivello, Jason Winig of Winig Properties, Phil Youtsakis and U.L.R.E. Chair John Finley.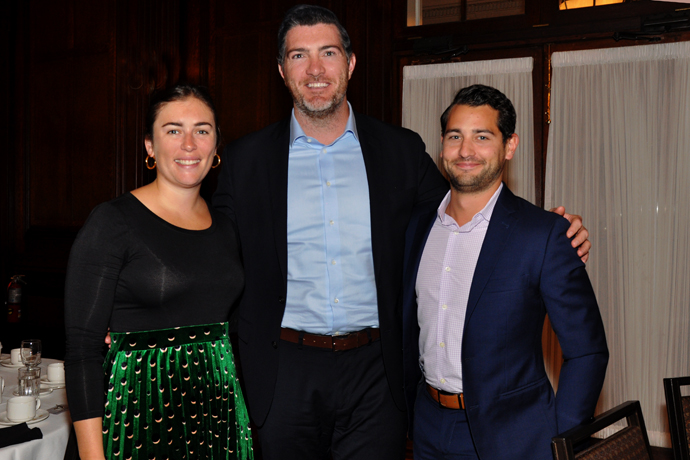 7. Madeline Whitehead of Metro Commercial joined Connor Cunningham of JLL and Steve Shain during the luncheon.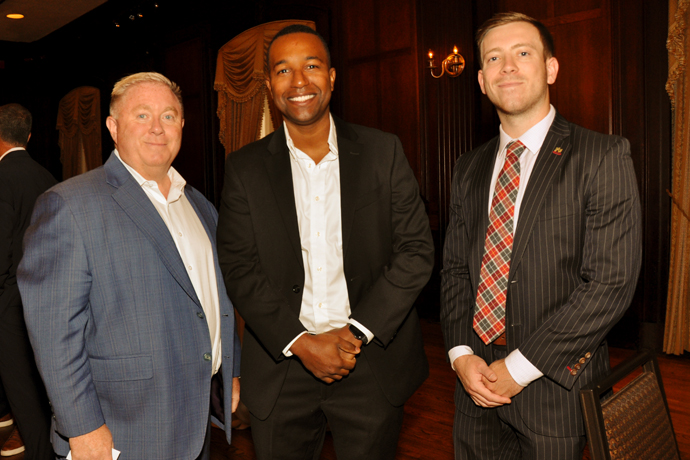 9. Kevin Cafferky, Luis Luciana  and George Duffield Jr. attended U.L.R.E.'s October luncheon.
10. Stephen Kriz of CBRE chatted with Arthur Birenbaum of Grasshopper Bank during the U.L.R. E. October 2021 luncheon.