1. Main Line Today's Power Women Summit took place at Drexelbrook in Drexel Hill on Wednesday, October 20, 2021. The event recognized
outstanding women of the Main Line and western suburbs who are leaders in their respective fields. The recipients of this honor are
featured in the October issue of Main Line Today. The event began with a meet and greet, followed by a luncheon and an inspiring
conversation. NBC10 News Anchor Tracy Davidson and Victoria Browning Wyeth, granddaughter of artist Andrew Wyeth were pictured as they
arrived at the event.

2. WSFS Wealth and BMT Wealth Management served as event sponsors. Brooke Bees, Glen Reyburn and Crissy Bowden greeted arriving
guests.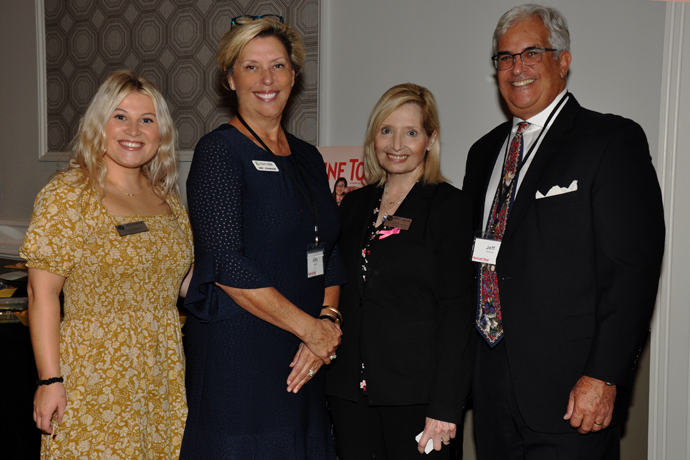 3. Hannah Sanders, Amy Johnson, Jean Fernandez and Jeff Dubnow.
4. NBC 10 Anchor Tracy Davidson  and special guest Victoria Wyeth paused for a photo with Weight Management and Lifestyle expert Dr. Janine Darby and Communications Architect Leslie Padilla .
6. Publisher and President of Today Media Rob Martinelli chatted with Associate Publisher Marie Edwards and BMT Wealth Management
President Jennifer Dempsey Fox.
7. Melpo Christofidou, Michelle Leonard, Dr. C. Virginia O'Hayer, Stephanie Ayanian, Audrey Greenberg and Frances Fitzgerald.
8. Colleen Comerford, Kate Frey and Lisa Deluca.
9. Paula Pedana, Pearl Somboonsong, Michelle Leonard and Michelle Sutida.