The inductees exchange greetings before the pre-event ceremony
1. On Friday, October 8, 2021, Devon Horse Show & Country Fair committee members, guests and underwriters attended a celebration at the Merion Cricket Club in Haverford. The event honored the Devon Horse Show Legends. The evening began with a cocktail reception followed by an induction ceremony pre-event and a buffet dinner. To celebrate its 125th anniversary in April, 2022, The Devon Horse Show and Country Fair will be honoring a prestigious group of Olympians, national champions, and other luminaries. The Devon Horse Show and Country Fair will hold a 125th Gala Celebration on April 22, 2022.
1.  (From left) Jeffrey and Kathy Moore, Gail McCarthy and Beth and John Previti raise a glass to toast the Devon Legends. Kathy Moore and Gail McCarthy are The Devon Country Fair Co-Chairs.
3. Malvern Bank Senior Vice President and CEO Alex Opiela III paused for a photo with Chelsea and John Sullivan.
5. Judy and Dr. Donald Rosato chatted with Gayle Rossi and Meridian Bank Founder and Chairman Chris Annas. Meridian Bank was an event underwriter. Dr. Rosato is among the Legend honorees
6. Greg Landis and Mary Jo Boucher chatted with Devon Horse Show Chairman Wayne Grafton.
7.  Anne and David Hain, their daughter Victoria Hain and Michael Hucker, attended the event.
8. Gay Davidson and Buck Riley said hello to Joyce Sando and Chuck Pennoni.
11. Stephen and Evelyn Bennett, Wayne and Marjorie Grafton and Leslie Miller and Dr. Bob Krebs gathered for a photo.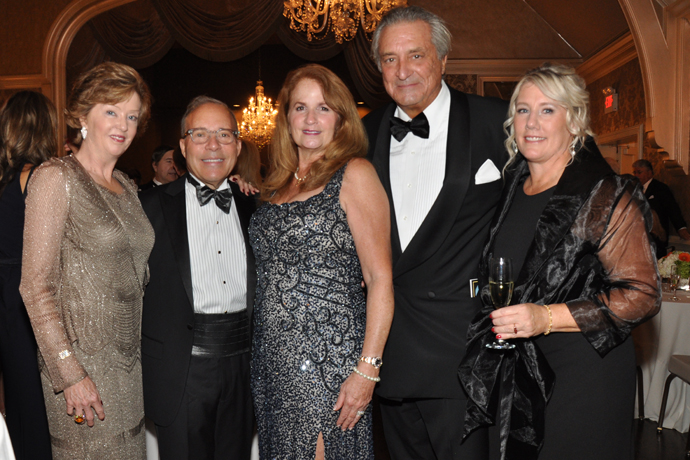 13. Cynthia and Steve Sansone, Mary Jo Boucher, David Jelnick and June Smith.
14. Lauren Jendrasiak, Ted Daugherty and Caroline Desfor and Mark Still.
15. Jonathan Martin, Vicki and Lance McCue and Frank DiVella.
16. John Guerrera and Carson Kressley (left and right) paused for a photo with Elliott Thompson and Hanna Wagoner (center),
18. Susan Tatios and Mike Tillson shared a moment with Lauren Jendrasiak and Ted Daugherty.
19. Steve Sansone paused for a photo with Carson Kressley, John Guerrera and Sheila Connelly.
20. Lamb McErlane attorneys at law were a "Legends" underwriter. Lamb McErlane's Vince Donohue and Maria Fraser chatted with Bryn Mawr Hospital President John Schwarz.
22. Judy and Don Rosato (left and second right) shared a moment with Hyon Hwang, John Paul and John and Marlou Gregory.