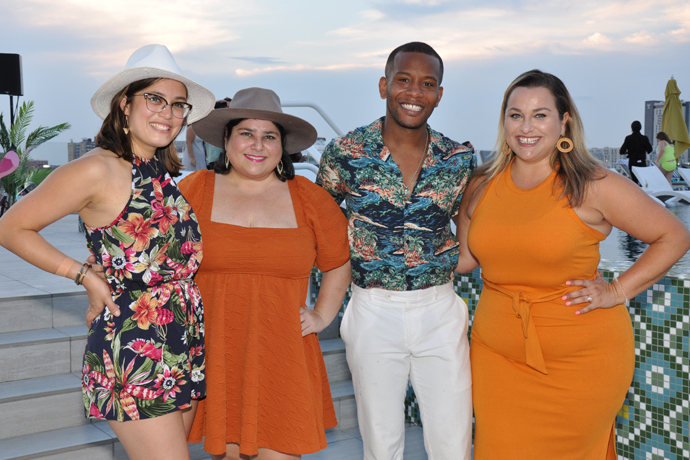 1. Let's end Summer with a POP! On Wednesday, September 15, 2021, from 6 to 9 p.m. The Poplar Apartments Terrace (900 North 9th Street, Philadelphia)  transformed into a vibrant desert hideaway with a chic and luxurious twist. Signature cocktails, passed Hors d'Oeuvres, a special margarita bar, music by DJ Royale, several photo moments and so much more! The Poplar was originally built in 1918 and served as a warehouse for the premier department store, Strawbridge & Clothier's Center City flagship store. Recently launched, The Poplar, developed by The Post Bros. features 285 brand-new apartments, adjacent parking and the expansive Solmar rooftop terrace full of panoramic city and waterfront views. Embrace vibrant colors and playful design at Solmar where you can relax in one of three spectacular, infinity-edge saltwater pools, two hot tubs and private cabana. Gabrielle Ochoco, Jennifer Lynn Robinson and Sabir Peele paused for a photo with Kate Marlys, owner of Philly PR Girl. Kate and her team organized the event.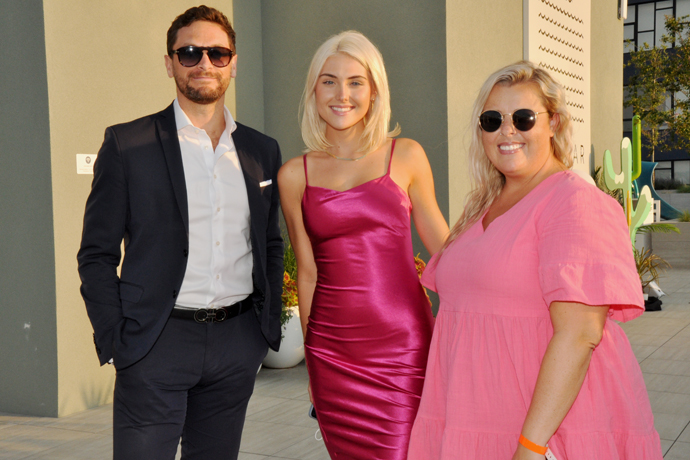 4. Ben Cotter chatted with Bailey Welsh and Elizabeth Castleberry.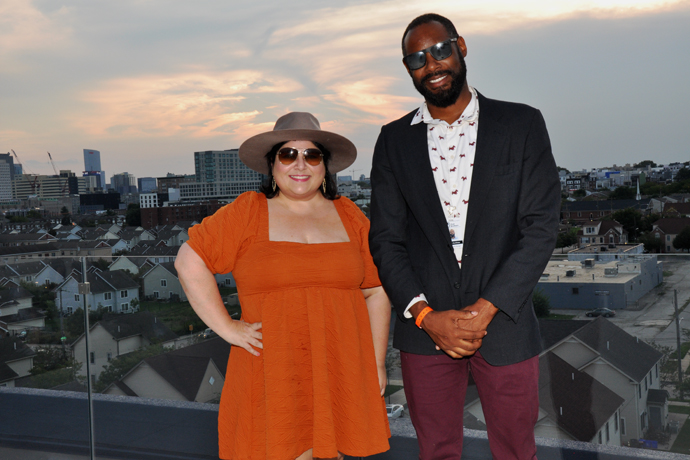 7. Jennifer Lynn Robinson chatted with Ron McAllister of Post Bros. Great views of  Northern Liberties!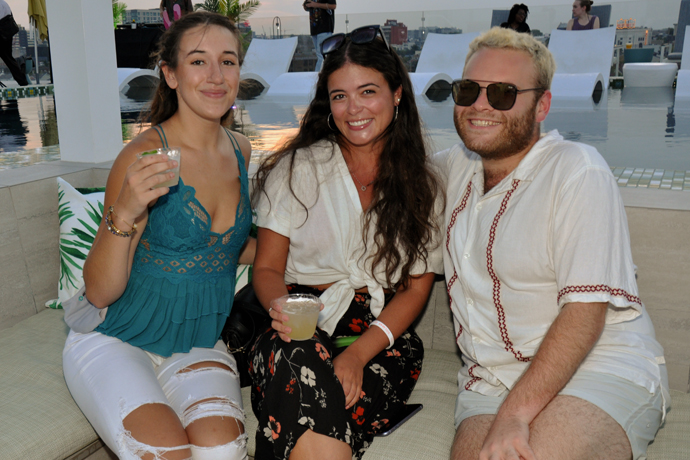 8. Samantha Swider shared a moment with Julianne Affanato and Brandon Edelman.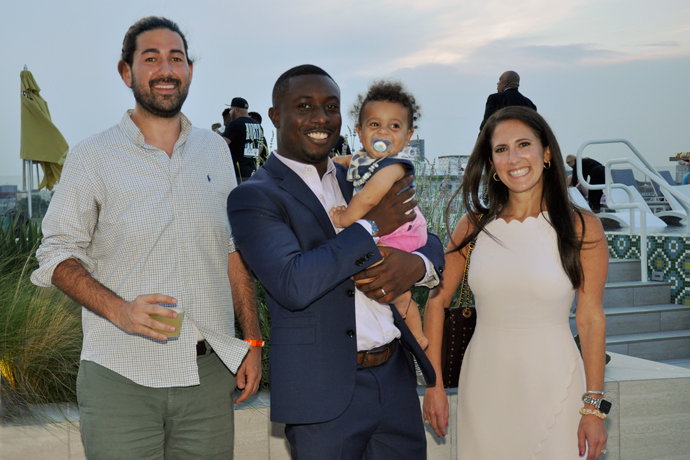 10. Patrick Vacca, Anthony Scotland and his son Arlo and Jacqueline Kluger attended the event.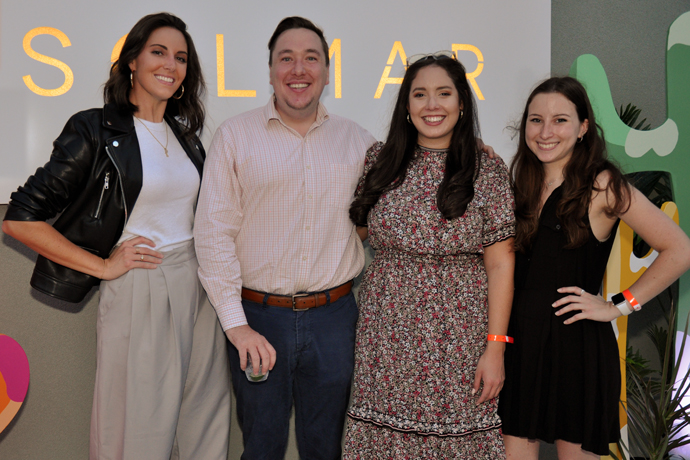 11. Kaelin Reed, Ryan Donahue, Lorena Fernandez and Michelle Seitz paused for a photo at the "step and repeat"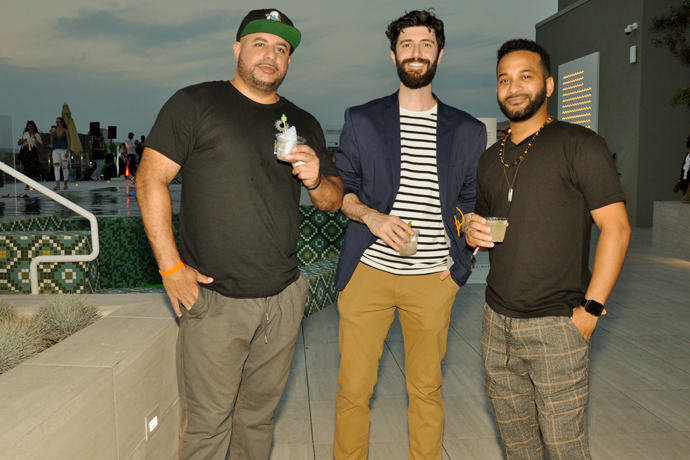 12. Hector Nunez, Andrew Stapp and Jay Vereen.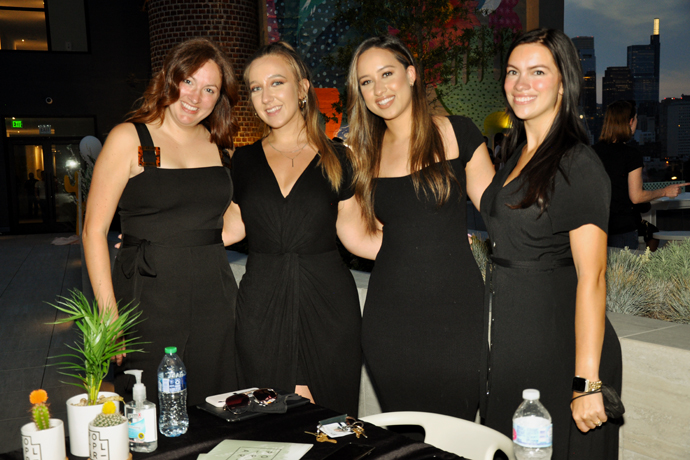 13. Amy Smith joined Philly PR team, Meaghan Nazey, Jackie Dee and Kaylin Vego.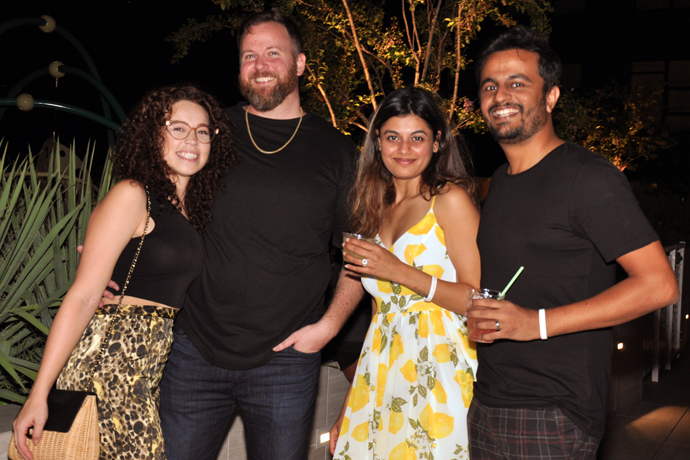 14. Kristin Kendal, Peter Foster and Nuraly and Pratik Suragi arrived at the pool party.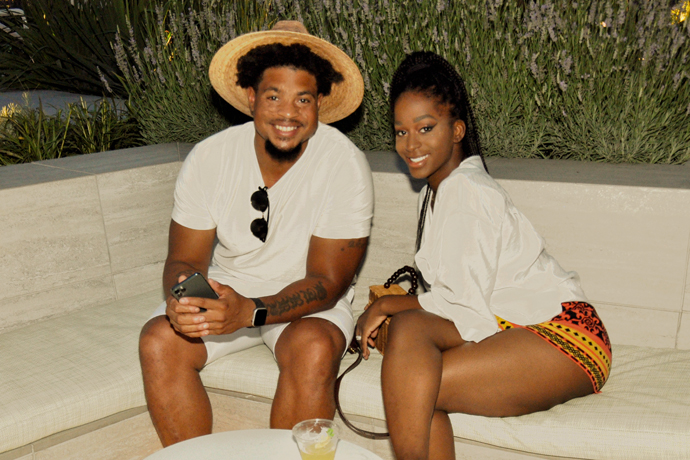 15. Rocky and Darryl Washington.