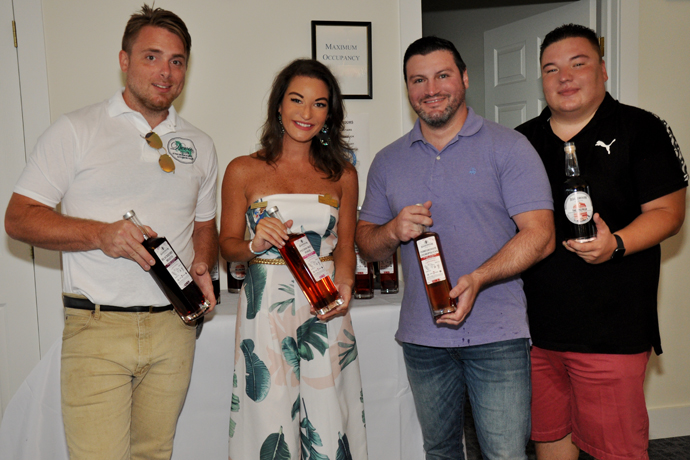 1. On Thursday, September 15, 2021 The Devon Classic's "Girls Night Out" special event took place in the Devon Club. Devon Classic supporters were invited to grab their girlfriends and come for a night at Devon's Fall Classic! The event featured Board Room Distillery mixologists and Fall Fashions by Louella and Wacoal. Cocktail's and Fall Fashions, what could be better? Board Room Distillery host Mike Podlogar, marketing committee member and event chair Valerie D'Amico, and Marat Mamedor and Max Chirkin of Board Room gathered for a photo at the event.
2. Dr. Janine Darby is founder of Lifestyle Changes, a virtual weight management and primary care medical practice. She is double board-certified in Family and Obesity Medicine and helps patients achieve comprehensive weight loss transformations. She is seen here with public relations consultant Leslie Gross-Padilla of LPPR. Dr. Darby is a sponsor of The Devon Fall Classic.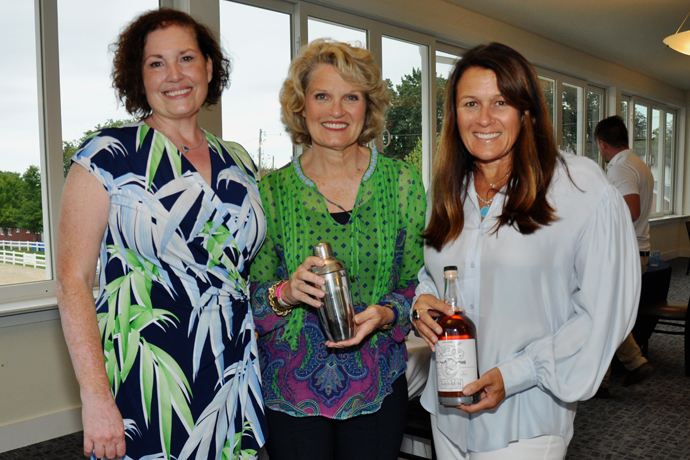 3. Committee members Christine Connors, Eileen Devine and Kathy Moore.
5. Amy McClatchy, Marnie Bowen, Rebecca Snyder and Kathleen Osterhart looked forward to the Louella fashion show,