On Wednesday, September 8, 2021 an incredible evening of glamour, excitement and all fabulous new things took place at The Laurel in Center CitY, Philadelphia. The event began with the unveiling of the new Ferrari "Roma" at The Laurel site followed by a guided hard hat tour of a high floor at the Laurel site, soon to be a complete unit. Then guests were whisked away to a VIP Private Red Carpet Reveal Party at the Laurel Sales Center, for the special announcement of the new AGENCY Real Estate Partnership… the Evolution of Luxury Real Estate for the Philadelphia Marketplace! The AGENCY's Real Estate Agents Christopher Werley, Larry Holmes Jr. and Matthew Loebsack paused for a photo with AGENCY Real Estate Partners president Lisa Silveri during the reveal party.
4. The Laurel's Amy Lehman and Eva Walker were pictured with Larry Holmes Sr. and The AGENCY'S  Matthew Loebsack.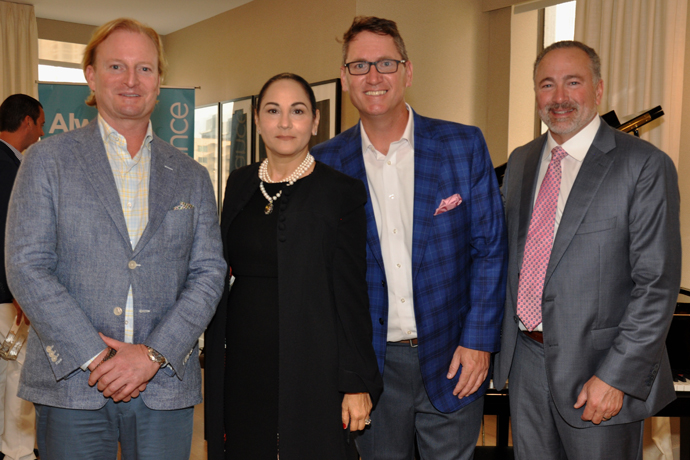 5. Marc Franzoni paused for a photo with Lisa Silveri, Mike Bryan and Sonny Bringol.