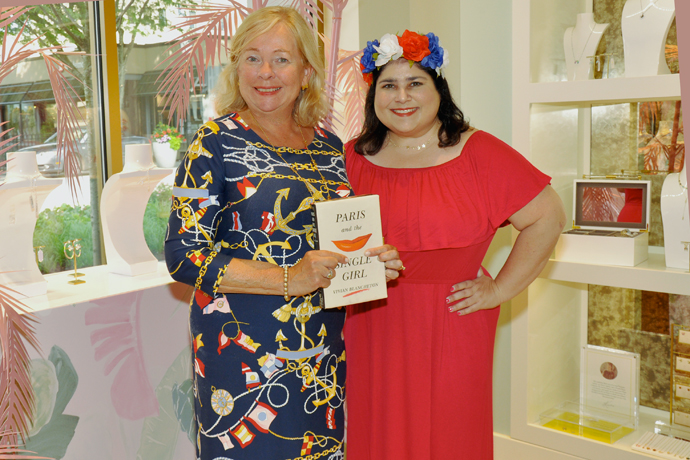 1. On Wednesday, July 14, 2021,  Jennifer Lynn Robinson: Speaker <jennifer@purposefulnetworking.com> hosted an evening of shopping during a Bastille Day Celebration at Kendra Scott Ardmore. The event theme was "Sips, Sweets and Jewelry." Jennifer is featured regularly in both local and national media. A portion of sales proceeds benefit The Wardrobe, a local nonprofit battling clothing insecurity. Kendra Scott is a fashion-lifestyle brand offering jewelry, home décor and beauty. As the brand continues to grow, the company remains true to its founding philosophy of "Family, Fashion, Philanthropy. Attorney Kathleen D. Wilkinson of Wilson Elser chatted with Jennifer at the event.
4.  Melanie Toner, Heather Turner and Stephanie Seal chatted with Kim Wright of Nothing Bundt Cakes at the event!
5. Kysha Woods, Kathy Wilkinson, Dana Friedman and Jennifer Lynn Robinson.
6. Kendra Scott team members Danielle Lasond, Manager, Lindsay Haywood, Katie Sedor and Ashley offered sweet treats to the guests!