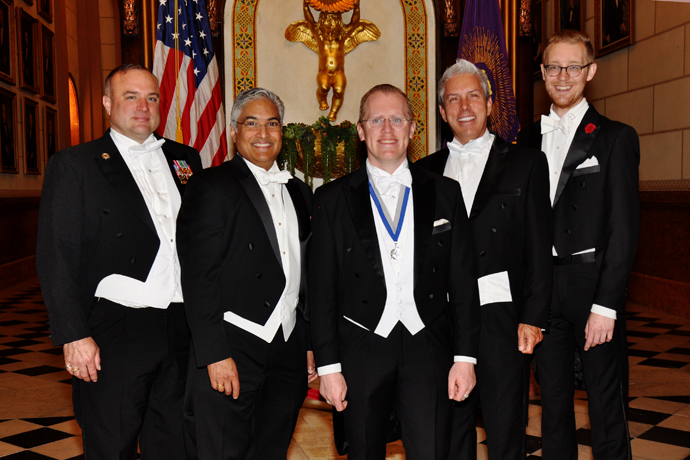 1. The Masonic Temple of the Grand Lodge of Pennsylvania, 1 North Broad Street, Philadelphia celebrated Philadelphia's lifting of its mask mandate during a white tie event at the historic location. The event also raised monies for St. John Lodge #15 and the needy and indigent people of Philadelphia. Masonic Officers John Moscow, Jim Thomas, Matthew McGovern, Herman Gomez and Ryan Steele gathered for a photo during the event.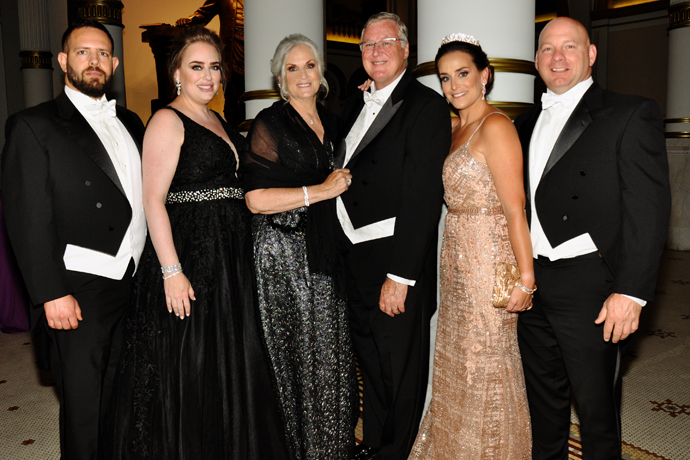 8. Guests included  Ted and Jennifer Tabas, Naomi and Chris Ball and Rachel and Jason Grizzi.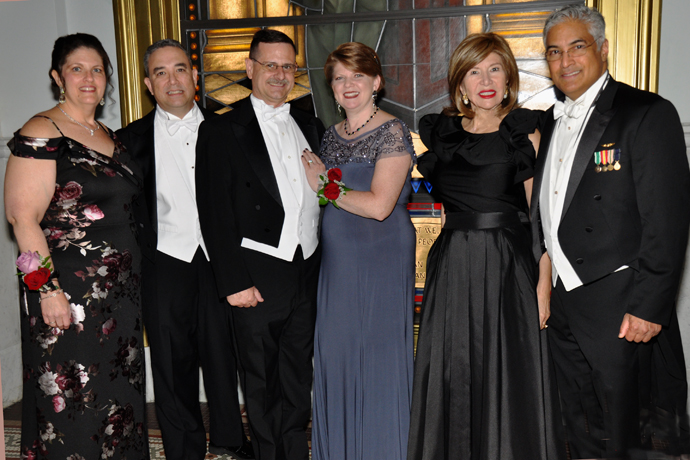 12. Tami and David Sharp, Howie and Susan Knorr and Gordana Loncar and Jim Thomas paused for a photo at the event.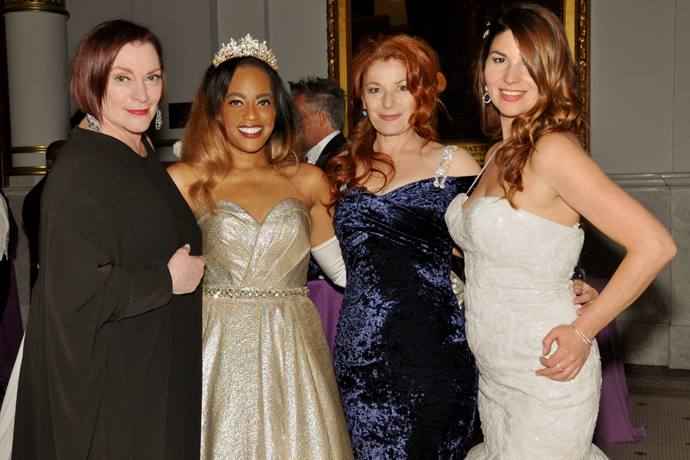 13. Linda Della Rocco, Danielle Foster, Tommi Mischell and Ella Mischell attended the ball.
14. John Mosco, Ian McKeachie, Michael Iezzi, David  Alexander Jenkins, Nce Aguilaro and Matthew McGovern  paused for a photo.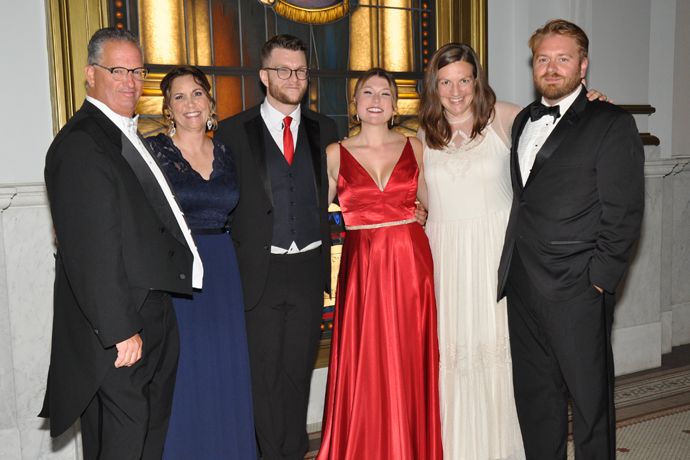 16. Tim and Maureen Radtke, Isaac Hutchinson and McKenzie Smith and Sarah and Justin Becker.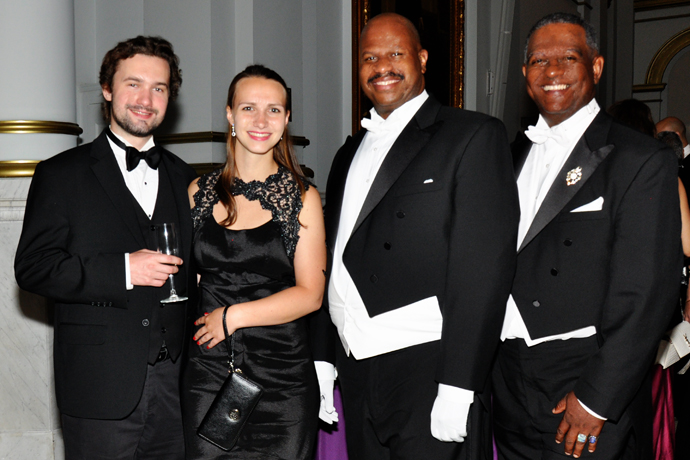 17. Gareth Haynes and Rachel Bloemker chatted with Dorian Payton Hall and Jolie Garrett. Baritone Dorian Payton Hall also entertained during the concert.