1. On Wednesday June 16, 2021. The Barnes Foundation hosted a Summer Soiree, an intimate young donors reception. Guests enjoyed alfresco cocktails, hors d'oeuvres and a viewing of Soutine/DeKooning: Conversations in Paint. The invitation list was exclusive to members of the Barnes Young Professional Leadership Board (representing top corporate sponsors) and individual members of The Contemporaries patron group. They all represent very important philanthropic patrons of the Barnes whose donations support the Barnes mission in every way. Corporate Programs Manager at the Barnes Foundation Meredith Pollock chatted with Joe Cotter, Mia Siornanti and Sarah and Seth Finkelstein.
9. Kevin Brown, Allon Neizlik, Alex Glaser, Brie Roller, Brandon Grant and Jenny Ginsberg.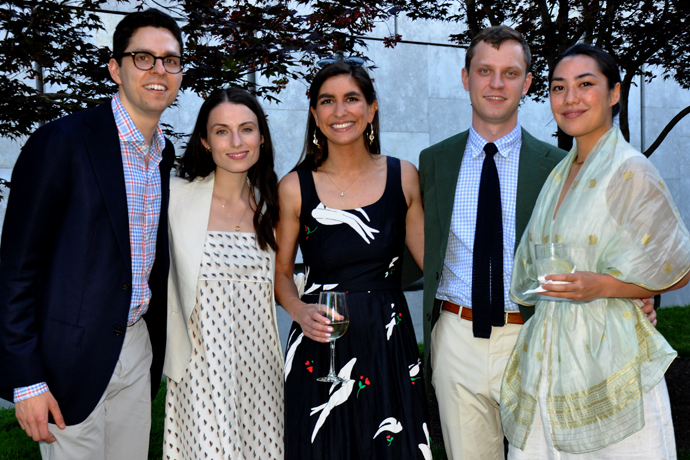 11. Matt Star, Meredith Kirk, Becca Diefenbach, Phil Cooke and Marina Weber paused for a photo at the event.