1. BalletX, Philadelphia's premier contemporary ballet, made its Mann debut with new works commissioned for the next generation of dance enthusiasts. The Summer Series Opening Night – part of BalletX's 15th Season, began on Thursday, June 24, 2021. This marks the Company's return to live, on-stage performances after more than a year. It is also BalletX's debut at the iconic pavilion and unites distinguished choreographers with an outstanding company of world-class dancers to forge new works of athleticism, emotion, and grace. Through the daring vision of its award-winning founders, Christine Cox and Matthew Neenan, BalletX challenges the boundaries of classical ballet by encouraging formal experimentation while preserving rigorous technique. A reception at the TD Pavilion at the Mann, took place before the performance.  The Mann Center for the Performing Arts is a nonprofit performing arts center located in the Centennial District of Philadelphia's West Fairmount Park, it was built in 1976 as the summer home for the Philadelphia Orchestra. Bradley Frey and friends attended BalletX' reception and opening night debut at the Mann.
3. Michelle Storrod, Christine Dunnington and Deborah Quinton attended the reception followed by BalletX debut at the Mann.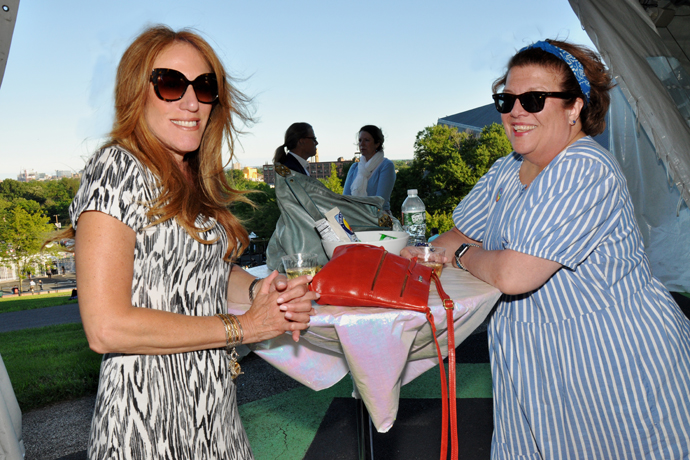 4. Lynn Rinaldi and Laura Burkhardt, Executive Director at Avenue of the Arts, Inc., shared a moment during the event.
5. Neal Krouse, Liz Knudsen, Stephen Stanley, Patti Fox  and Patsy and Val Sauri.
7. Camille Testard, Coco Gange, Carter Leidy and Colby Damon enjoyed the reception held before the performance.