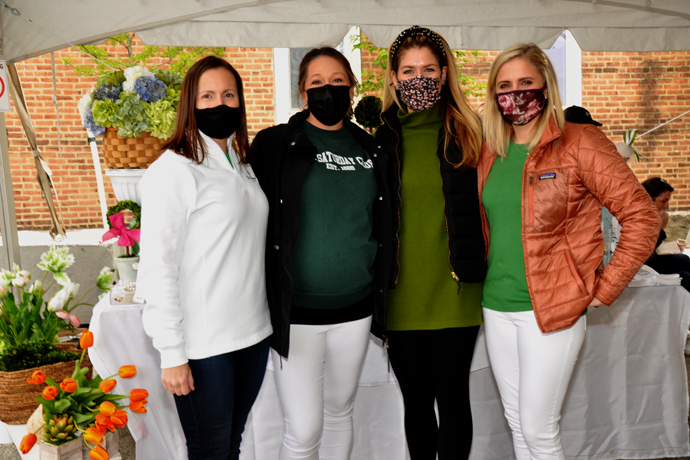 The Saturday Club's first ever Saturday Spring Market debuted on Saturday, May 8, 2021 from 10 a.m. to 3 p.m.  Similar to their Holiday Market, this shopping event showcased local artisans, business owners and entrepreneurs. This was a cashless event! Credit cards or Venmo were required to shop. Social distancing protocols were in place and all guests and volunteers were required to wear a mask. Founded in 1886, The Saturday Club is a 501(c)(3) non-profit organization of volunteer women located in downtown Wayne, PA. Club members fulfill their mission – to improve the lives of women, children and families in the greater Philadelphia region – through financial contributions and volunteer service hours. They regularly organize and facilitate community service projects, donation drives, community outreach programs and fundraisers throughout the club year. The Saturday Club's Grant Program represents the culmination of the hard fundraising work their members do each year. They provide direct contribution of funds raised via their events to help other important causes and strive to support local charitable and philanthropic organizations that help to enrich the lives of women, children and families. Due to the inclement Spring weather the event took place in the center of Wayne on North Wayne Avenue. Saturday Club President Elect, Heather Chivinsky; Saturday Spring Market Chair, Ashley Zervalis; Saturday Club President, Audrey Groseclose and Chair of Saturday Club Spring Market, Elizabeth Stout paused for a photo at the event.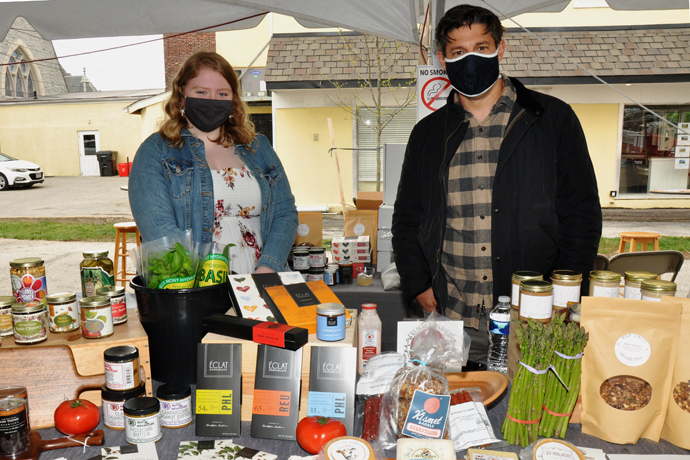 2. Dara Rose and Carlo Luciano of Culinary Harvest were pictured during the Saturday Spring Market. Culinary Harvest is a members-only produce subscription and private online marketplace. Members receive a weekly box of produce and access to their exclusive online marketplace, with safe, convenient, contact-less pickup in the heart of the Main Line.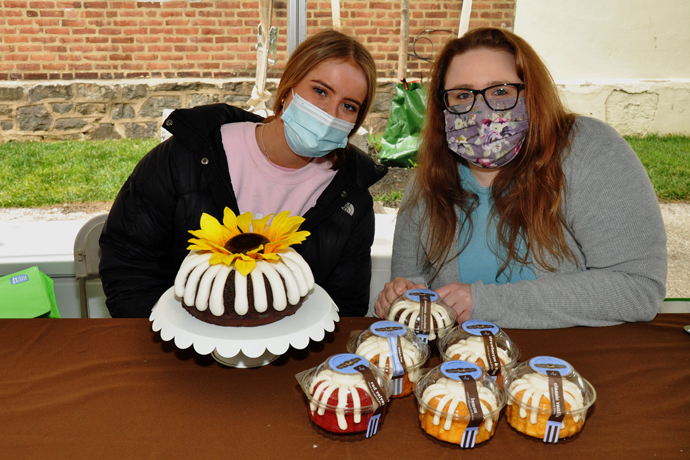 7. Grace Arnott and Madison Sievers sold the popular Bundt Cakes during the Holiday Market.