1. A day of holiday shopping took place at the Appleford Estate on Tuesday, November 17, 2020. The event featured favorite Main Line brands including Lisi Lerch, Club & Court, Vanessa Fox, Louella, Sail to Sable and so many more. Lisi Lerch assisted Dee Lentz (right) as she tried on the stunning Diana Triple Strand Necklace. 
2. Jennifer McGowan (left) and Stephanie Ingersoll (right) chatted with Kristin Nevins (center) about her Club & Court collection.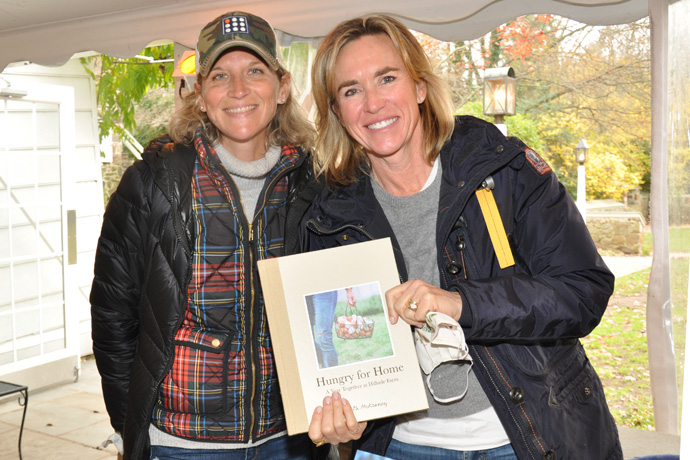 3. Heather Burling (left) helped Ruth McKearney (right) introduce her new book called "Hungry for Home" during the Holiday Boutiques event.
4. Caroline Chriss and her mother Karen Chriss brought "Caroline's Fine Art" to the event.
5. Lisi Lerch chatted with ML Wilcox of MLWShowroom about her ''Perfect Hostess'' gifts.
6. Emily Goldberg helped out at the "Addison Bay" booth.
8. Abby Harris (left) and Haley Richter (right) helped customers make purchases from the Lisi Lerch collection.