1. The Union League of Philadelphia Real Estate Club's luncheon took place on Wednesday, January 15, 2020. This month's luncheon honored Carl Dranoff with the Leader of the Year award. Mr. Dranoff spoke about his lengthy career on the Philadelphia real estate scene and then took a Q&A from those attending the event. Outgoing U.L.R.E. Chair Bill Pennewell, Carl and Roberta Dranoff, incoming chair John Finley and U.L.R.E. member Bill Lloyd, paused for a photo during the reception.U.L.R.E.'s mission is to be the most respected resource for communication of all real estate related information vital in propelling and expanding their community into the future as well as professional development.
2. Adam Smith, Carlo Betts, Chris Earley and Julia Brines.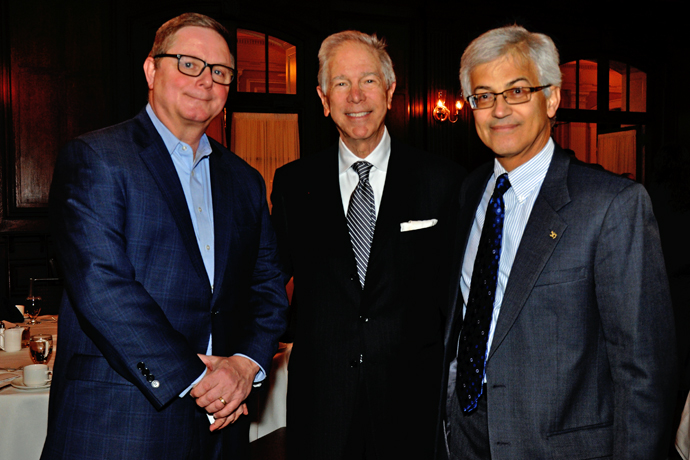 4. Eric Rahe, Carl Dranoff and Michael Prifti.
5. Neural Jussek, Monica Jindia, Mayhul Patel and Cheryl Miller.
8. Jamie Roth, Tania Schade, Loren Karan, Nancy Kovler and Kristin Daly.
10. David Judd, KJ Kulik, Madeleine Whitehead, Brendan Flynn and Andrew Schpigel.
13  KJ Kulik, George Duffield Jr., Loren Kalgan and Bill Pennewell.