1. On Thursday, December 5, 2019, a Holiday Shopping Event took place at a private residence on the Main Line. Gene Spotlight charity, which raises money for rare disease medical research, partnered with The Impact Center, an organization that ignites and engages young people in volunteerism. Joining in the fun were TV star Brooke Burns, Alissa Fox, Fashionably Noted Brooke Rounick, Maria Stroup, Allison Brady, Jennifer Lynn Robinson, interior designer Glenna Stone, and vendors including Moira Anne jewelry, ISLEFIELD sweaters, Dori Desautel Broudy artwork, and more. Guests also sponsored holiday wishes for kids in need. Lauren Kline and Meredith Turner chatted with host Allison Brady (center) as they arrived at the event.
2. Christina Fortin-Ludin, Rachel Skyman, Jennifer Lynn Robinson, Nicole Klein, and Karen Bloomfield paused for a photo at the fundraising event.
3. Lauren Kline welcomed Stacy Raphael and Jessica Wingerter to the event.
5. Jenifer Lynn Robinson(right) sampled a slice of Marla Willner's Viva Honey Cakes at the event.
6. Susanne Hay of BLOOM chatted with Sandi Richards about her hand-made products.
11. Maria Stroup, Sandi Richards, Jessica Wingerter, Jenn Devine and Patricia Lucas..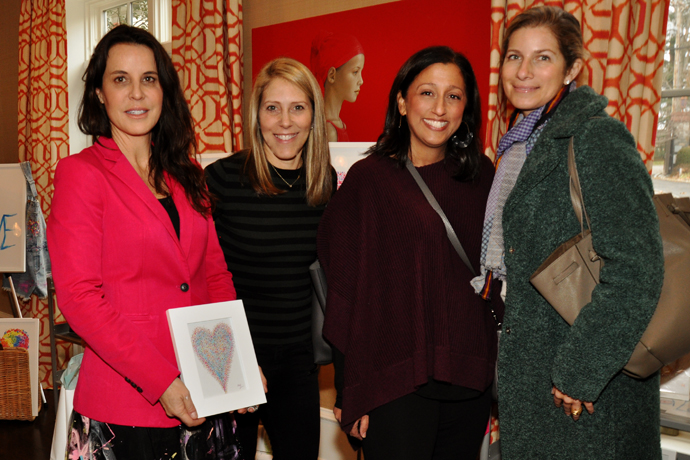 13. Dori Broudy brought her artwork to the event. Dori was pictured with Julie Nagorsky, Joanne Steenberg and Heather Klein.