1. On Friday, November 29 2019, Philadelphia Charity Ball board members, debutantes, their families and guests gathered at The Ballroom at the Ben in Philadelphia for the 140th Philadelphia Charity Ball. The event began with a cocktail reception followed by dinner, the debutante presentation and dancing. The debutantes were presented by their parents and the board of directors. The Philadelphia Charity Ball is a Philadelphia tradition. It is a formal celebration and gathering that has raised millions of dollars for a variety of worthwhile charities over the years. The 2019 Charity Ball benefits Special Olympics Pennsylvania. Debutantes and  the Young Men's committee members gathered for a photo in the Ballroom at the Ben lobby before the reception began.
2. Board officers, their significant others and guests paused for a photo with board president Jay Devine
4. Desmond and Conni McDonnell and their  daughter Anya paused for a formal photo at the step and repeat. 
5. Dr, George Tsetsekos and his wife Niki and John and Andrea Pettibone.
10. PCB board president Jay Devine and his wife Bridget chatted with Nancy and Glenn Frantz.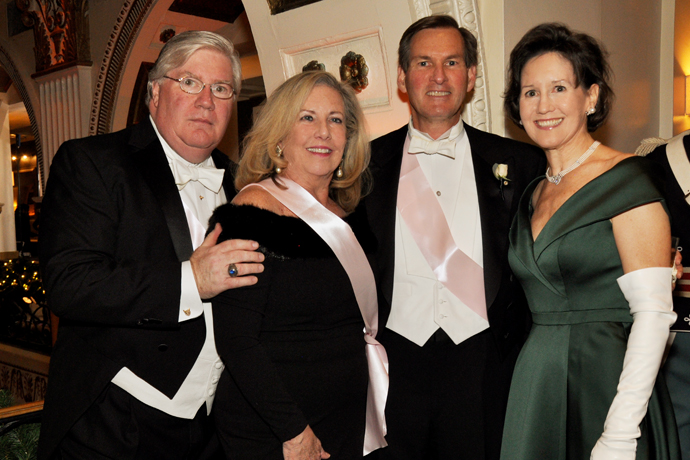 11. Sean and Colleen McCauley and Ron and Charlotte Fenstermacher.
12. Debutantes Reeve Fenstermacher and Gardner Coates were pictured with First City Troop members.
14. Jonathan and Mattie Moore, Conni and Des McDonnell and their daughter Anya paused for a photo at the event.
15. Lauren Jendrasiak, Ted Dougherty and PCB Executive Director Lydia Dougherty Butcher also posed with First City Troop members.
19. Debutante Grace Durham and friends paused for a photo.
21. Ben Durham, Kurt Zachariah and Matt Mayer.