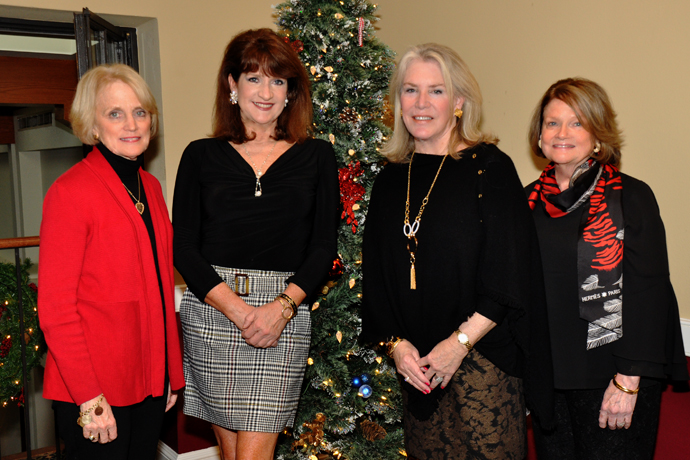 1. The Women's Auxiliary of St. Edmond's Home for Children gathered at Aronimink Golf Club on Tuesday, December 10, 2019 for their annual Christmas Luncheon. Members chatted with one another about their plans for the upcoming holiday season and enjoyed refreshments followed by the luncheon. The Women's Auxiliary for St. Edmond's Home for Children was founded in 1917 by the Archbishop of Philadelphia, the Most Reverend Edmond F. Prendergast. Archbishop Prendergast had founded the Home for the care and training of children with disabilities in 1916. St. Edmond's Home is the first Catholic Home for children with disabilities in the United States. It was opened in 1916 by Philadelphia Archbishop Edmond Prendergast. In 1956 the Home moved to Roberts Road in Rosemont.  Women's Auxiliary officer Marti Rodgers, vice president Carolyn Slota, president Robin Conicella and Women's Auxiliary member Maggie Murphy were pictured at the luncheon.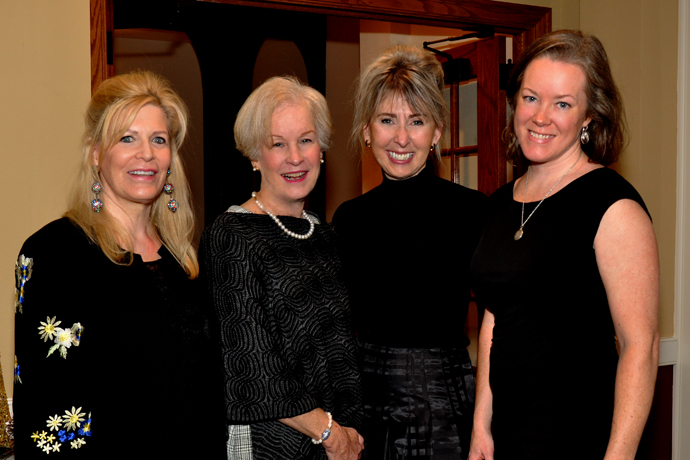 3. Sharon Bozentka, Christine Fisher, Denise Clofine and Meghan Fisher.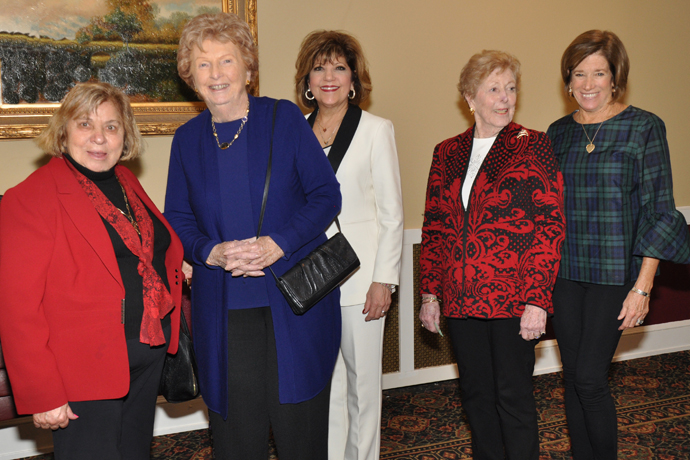 6. Angela Kania, Helen Gleason, Judy Gilbert, Jane Young and Ellen Cass paused for a photo at the end of the luncheon.