1. The 2019 Wistar Gala held on Saturday, November 2, 2019, honored the legacy of Fran Tobin with the Wistar Award and a celebration of scientific advances that will transform the future of human health. The event took place at the Pennsylvania Academy of Fine Arts and featured cocktails, dinner and a dessert casino. The Wistar Institute is a global leader in biomedical research with special expertise in cancer, immunology, infectious diseases and vaccine development. Gala co-chair Adele Schaeffer (third right) paused for a photo at the step and repeat with Joseph, Sara, David, Eli and Sharon Kestenbaum.
3. David and Liz Anderson and Abe and Andi Morris.
6. Back row: Michael Buonanno, Steven Tobin, Eli Kestenbaum, Noah Tobin. Front row: Kati Sklut, Sienna Tobin, Lynne Tobin, Jacob Kestenbaum, David Kestenbaum and Janet Hild paused for a photo during the event.
7. Elyse Hoffmann, Lenore Steiner, Perry Lerner and Karen Barbarese.
8. Kati Sklut and Mike Buonanno and Debbie and David Jokelson.
10. Paulina, Jackie, Robert, Elyse and Eric Rugart.
14. Rob and Kristin Wonderling, Daryl Landgraf and Tricia Marts.
15. Karen Barnet, Sandy Edelstein, Nicole Schaeffer and Marta Adelson.
16. Ken Resnik, David Rode and Lisa Dykstra.
18. Sue Dillon, Steve and Leticia Nadler and Rob and Shannon Klikowski.
19. Judi Lardner, Doreen Holmgren, Vickie Samuelson, Rita Johansson, Diana Therien, Lisa Hanrahan and Janice Terry.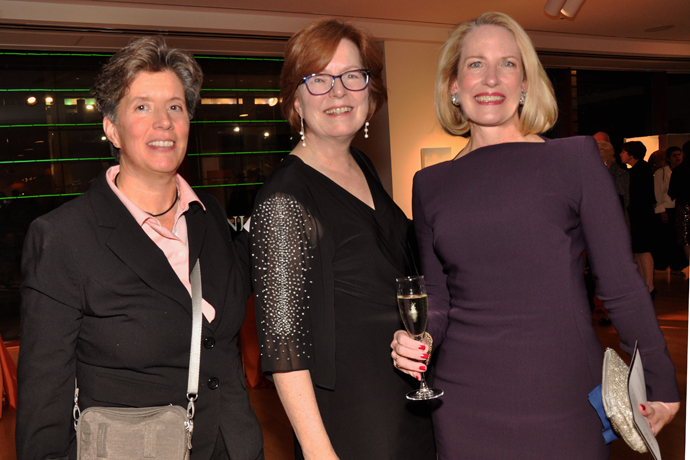 21. Maureen Murphy, Mary Bak and Jennifer Evans-Stacey.
23. Julian and Tina Krinsky, Garrett Snider, event co-chair Adele Schaeffer and her son Jim Schaeffer.
25. Stephanie Stahl and Sharon Kestenbaum shared a moment with the Flyers Wives and staff- Rita Johansson, Donna Ashbee, Vickie Samuelsson, Lisa Hanrahan, Diana Therien, Janice Terry and Doreen Holmgren.