1. The Butterfly Ball, Living Beyond Breast Cancer's biggest annual fundraising event, brings together 600 people from Philadelphia, the surrounding areas and beyond. This inspirational evening has something for everyone: fabulous live and silent auctions; personal stories of the honorees; dessert and dancing with a live band; and a welcoming community of LBBC's supporters. LBBC's 2019 Butterfly
Ball took place on Saturday, November 9, 2019 at the Loews Philadelphia Hotel. The evening, began with cocktails and a live auction, followed by seated dinner and program and ended with a dessert buffet and dancing until midnight. Dr. Brannon Claytor and his wife Sarah and Nancy and Robert Phelan,  pictured LBBC's CEO Jean Sachs (center),  co-chaired the Butterfly Ball.
3. Jake and Michelle Bevan and Megan and Matt Rutt chatted with LBBC's CEO Jean Sachs (center).
5. Chris Drucquer and his wife, Andrea Fanfera Drucquer, were pictured with a Sarah Claytor and Dr. Brannon Claytor.
9. Robert and Lauren Stiles, Abby and Drew Elletson and Becky and Mark Farnsworth.
12. Sarah Claytor and Dr. Brannon Claytor and Andi and Abe Morris.
13. Jessica Rabinowitz, Jake Webster, Annie McDonald and Anna Mollen.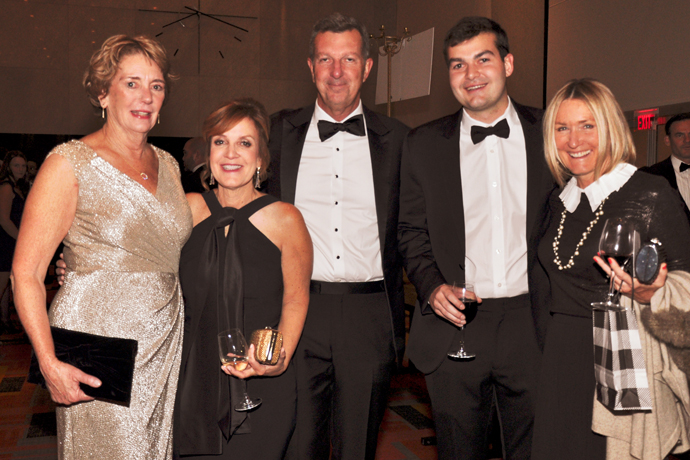 14. Jean Ward, Susan and Marty Swanson, Will Swanson and Denise Giacco. The Donna Noce Colaco Going Beyond Award was also presented to Susan Swanson (second left).