1. On Thursday, November 21, 2019, Dr. Bloom of Bloom Facial Plastic Surgery held a  grand opening event at his new location in Bryn Mawr. Attendees had the chance to meet with Bloom staff as well as take part in live demonstrations, Q&A, and giveaways. Bloom Facial Plastic Surgery specializes in offering the most advanced treatments for facial plastic surgery, wrinkles, fine lines, sagging skin, facial volume loss, double chin fat reduction, and facial aging. Dr. Bloom and his team utilize a combination of patient specific injectable treatments, clinical skincare, as well as cosmetic and reconstructive surgery for the face, neck, eyes, brows, ears and nose to achieve the best results for each patient. The practice's mission is to deliver to all patients the most advanced cosmetic and facial surgery techniques and technologies, coupled with the highest level of outcomes in a caring and safe atmosphere.  Dr. Jason Bloom, his wife Margot (center) and his staff, Colleen Augustine, Sarah Taylor, Rebecca Braver, Lily Wales, Kathy Mullaney and Lisa Fini paused for a photo during the open house.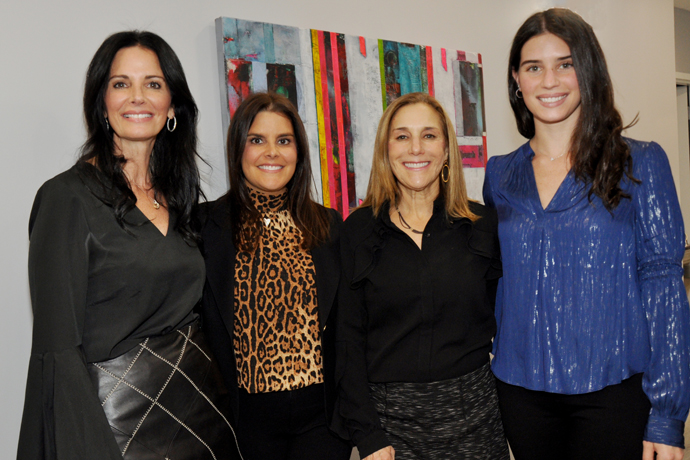 12. Heather Braver, Margot Bloom, Lori Banks and Rebecca Braver.
13. Dr. Bloom and his wife Margot (center) paused for a photo during the open house with guests Eric and Brooke Workman, Pete and Leslee Schneider,  Rebecca Kirshner, Paul Lipowicz and Lauren Lipowicz .