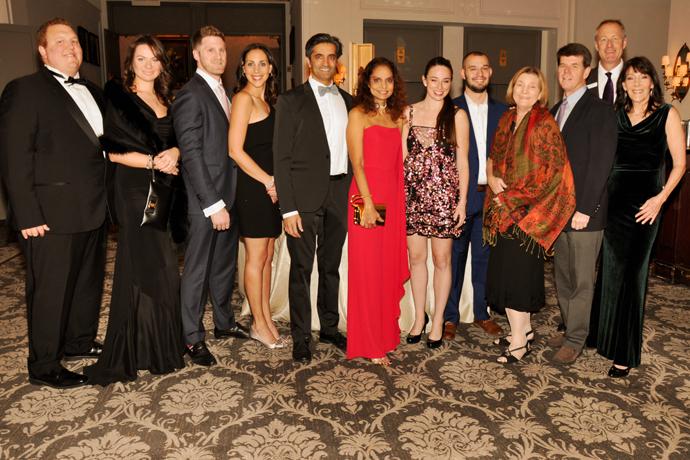 1. CureDuchenne's annual event to raise funds for Duchenne Muscular Dystrophy took place at the Bellevue Hotel in Philadelphia on Saturday, November 16, 2019. It's a night when Philadelphians and area residents come together to make a huge difference for the thousands of boys suffering from fatal Duchenne Muscular Dystrophy. This celebration and fundraiser brings together notable VIP's, business and community leaders of Philadelphia. The event featured cocktails, wines and delicious gourmet foods with music and a sit down dinner. Duchenne Muscular Dystrophy causes muscle degeneration that impacts one in every 3,500 boys. Boys are usually diagnosed by age five, lose their ability to walk by age 12 and most don't survive their mid-20s. The disorder knows no ethnic or social boundaries. Research funded by CureDuchenne is providing real hope to improve and save lives of those with Duchenne. CureDuchenne  committee members gathered for a photo at the cocktail reception.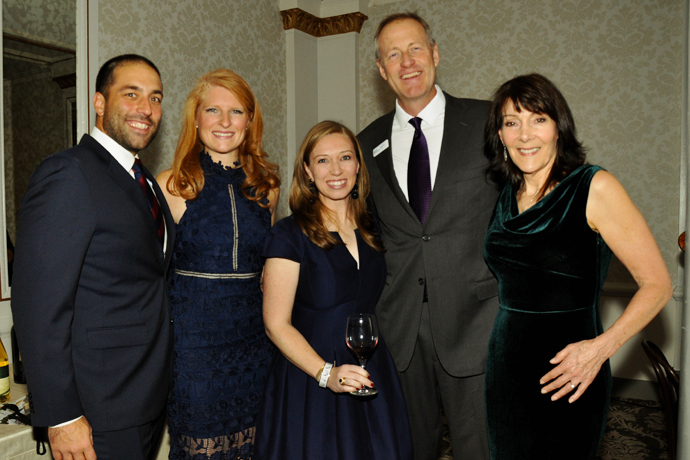 3. Eric Mita, Meredith Coburn, Caitlin Kenefick and Paul and Debra Miller attended the event.
4. Meg Wood, Tom Smith, Sonal Gambhir and Alena Smith.
5. Becca Lehr, Adam and Stacy Douberly and Roger and Dana Band. 
9. Shannon Crotty, Annie Ramadan and Bill and Tracy Kornberg.
10. Dana Band, Jessica Daly and Stacy Douberly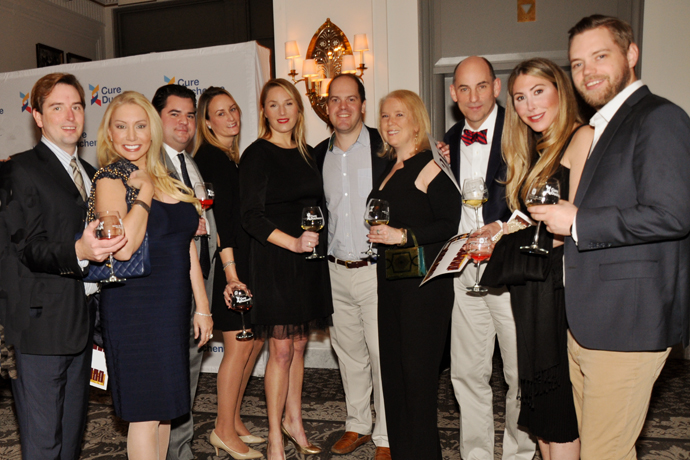 12. Jason Stanley, Laura Picciano, Tom Farnese, Catherine Adams, Charlotte Smith, Wick McIlvain, Lily Williams, Peter Angilodes, Audrey Lehr and E.J. Spofford.

9. Elaine and Iain Fitzpatrick and Paul and Elisabeth Roland.
14. Jesse and Becca Randell and Trevor Moran and Aubrey Feeley.
15. Neelu Agruwal, Deven Roychowdhury, Swati Lele and Elina and Sud Roychowdhury paused for a photo with Yuva Gambhir
16, Megan Weiss, Ben Grobman, Tyler Hopp, Angela Calvanese, Ben Oller, Matthew Milano, Dana Oller and Gaurav Gambhir
17. Madison and Melissa Leonard chatted with Marc Oppenheimer of Parx Casino, a major event sponsor.