1. On Tuesday, October 29, 2019 a special evening of shopping with some of the Main Line's favorite designers, Lisi Lerch. Neely and Chloe, Crab and Cleek and Giddy Paperie took place in the Barn at Valley Forge Flowers. The trunk show featured wine, hors d'oeuvres and holiday shopping. Valley Forge Flowers produces innovative floral and garden creations and also decorates private homes for holidays and special occasions. They provide interior and exterior design support, and coordinates events ranging in size from intimate dinners to festively-scaled galas and weddings. Patricia Maristch and Courtney Richards paused for a photo with Valley Forge Flowers owner Barb King (center) during the event.
3. Carol White, Andrea Ganber, Diane Madera and Patty Bunker enjoyed the Girls Night Out.
5. Haley Richter, Maureen Katona, Connie McMahon and Abby Harris paused for a photo at the event.
7. Leigh Anne Ambrose, Emily and Toni Griffith and Doris Greenblatt.
9. Barbara King, Kate Connor and Toni Willis.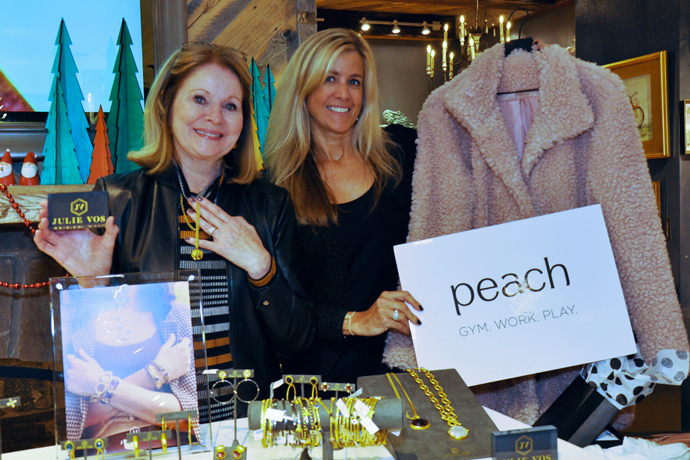 11. Vendors Julie Schmidt and Erica Logar  displayed items for sale during the Girls Night Out Trunk Show.