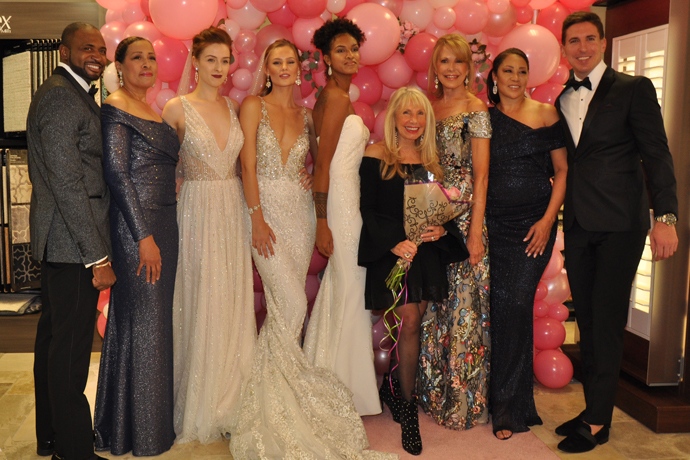 1. Van Cleve hosted "Rock The Runway" on Thursday, October 17, 2019 at the Van Cleve Pavilion in Paoli. Guests enjoyed lite bites, cocktails, and a fabulous fashion show featuring bridal gowns, black-tie, Formal gowns and a more casual look – the complete wardrobe for all fashionable women and men. The fashion show also featured gorgeous clothing from Karon_Woodland_Couture, who with her team, produced the show. Unite for Her was the beneficiary. Unite for HER is committed to helping women diagnosed with breast cancer navigate their way through treatment by providing complementary therapies designed to promote physical and emotional wellness. Their goal is to be a continued resource and support system for those affected by breast cancer. Deborah Van Cleve and the models posed for a photo at the end of the fashion show.
2. Cameron Cotrusello, Jen Morell, Sue Weldon and Cathy Brosnan of Unite for HER accepted donations during the event.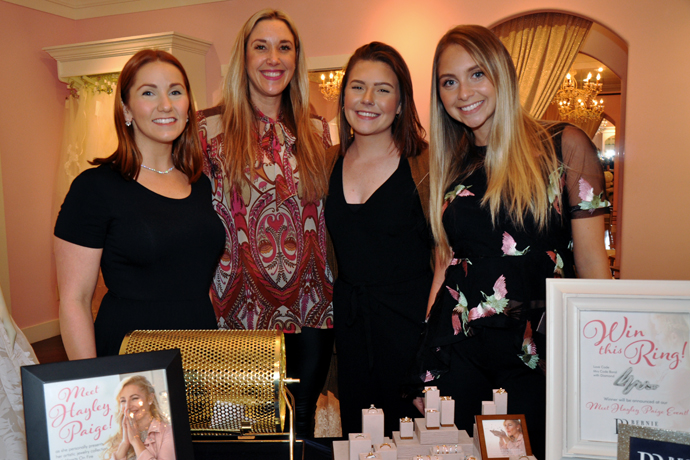 3. Melissa Young, Kristen Cipa, Nina Dann and Michelle LaVine of Bernie Robbins attended the event.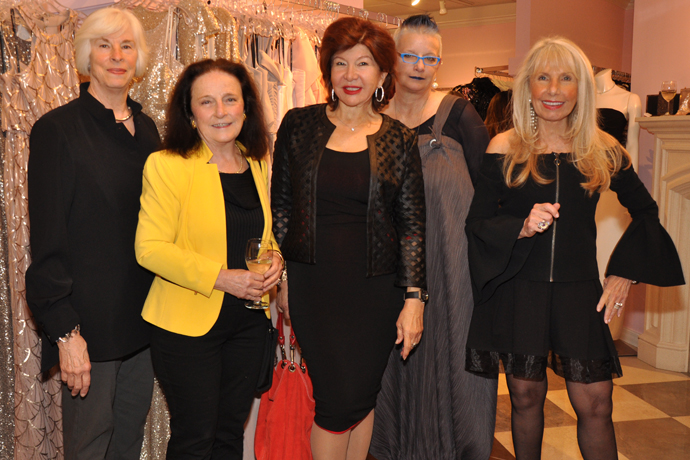 4. Gale Rawson, Livia Klaus, Gordana Loncar and publicist Sarah Doheny paused for a photo with Deborah Van Cleve.
5. Don Thomas, Barbara McGinnis, Jesse Vanucci and Matt Wetzel attended the event.
7. Sandy Louderback, Helene Holowich and Theresa Brewer.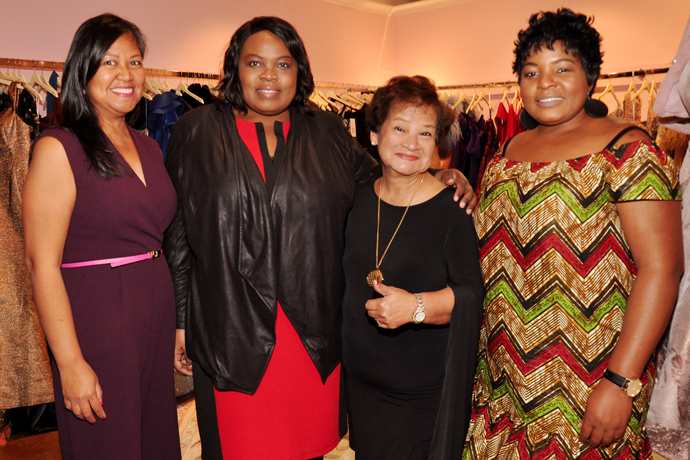 8. Melissa Aidukas, Susan Mhone, Mercedes Tabao and Patricia Katanha.
12. Kim Pinci, Zoya Egan and Deborah Van Cleve.