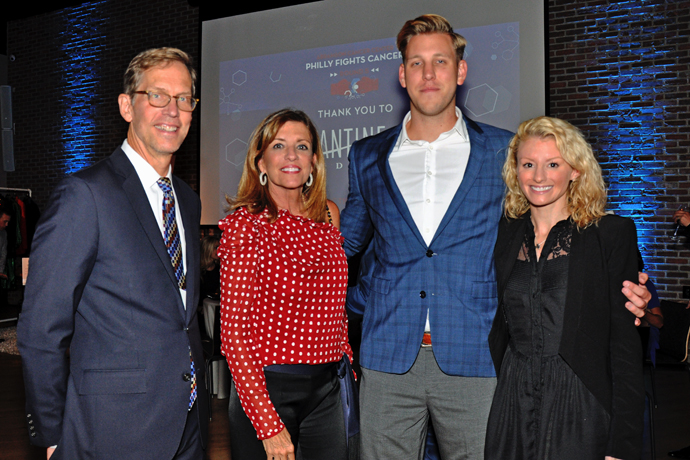 1. Philly Fights Cancer's First Annual Patron Party took place at the Fitler Club in Philadelphia. More than 150 committee members and
supporters attended the event that featured an auction and brief remarks by co-chairs, Missy Dietz and Nancy Wolfson. Robert
Vanderheide M.D. Director of the Abramson Cancer Center chatted with Jackie Rose, Kyle Dunn and Kathleen D'Angelo at the event.
Philly Fights Cancer: Round 5 will take place at the Philadelphia Navy Yard on Saturday October 26, 2019. The three incredible acts for Philly Fights Cancer: Round 5 will be Golden Globe and Tony Award Winner Hugh Jackman, Emmy-winning stand-up comedian John Mulaney, and the after-party entertainment will be American singer, songwriter, and record producer Andy Grammer.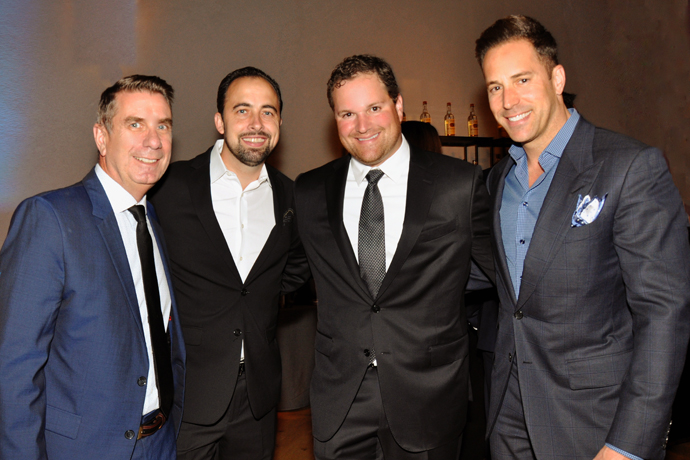 3. Jay Haber, Michael Papale and Tom and Tony Piazza.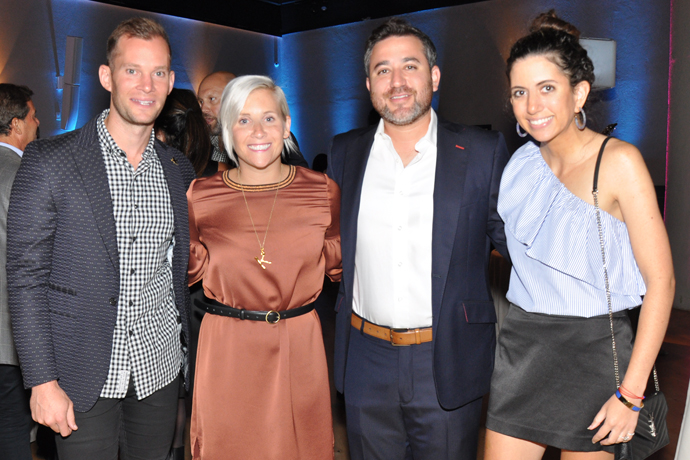 4. Ben and Lauren Kessel and Marc and Ashley Brennan.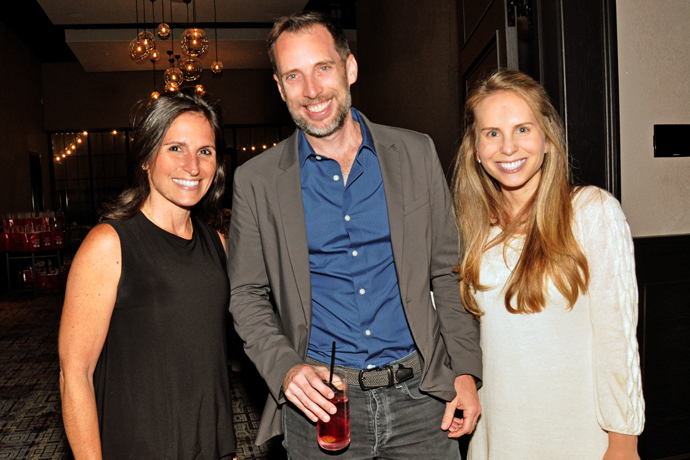 5. David Gutstadt, founder and CEO of the Fitler Club and his team Alyssa DeVore and Randi Kay paused for a photo at the event.
6. Jessica Johns, Fiona Bliose and Sarah Dickerson.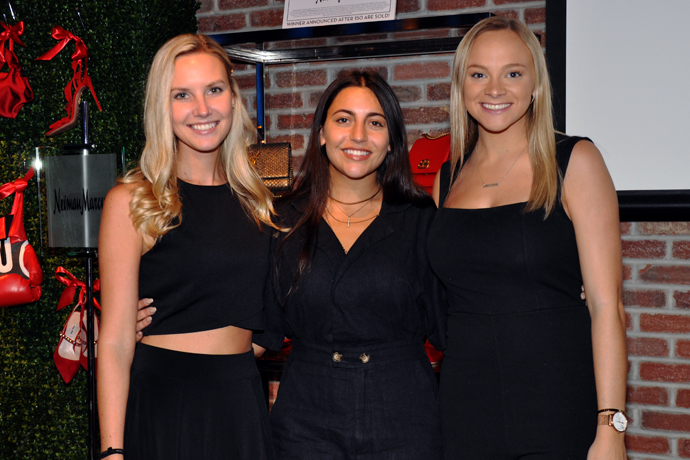 7. Ana Santos, Dawn Wallace and Rosita Lamberti.
8. Michael Laskowski and Tiffany Caccavale attended the patron party.