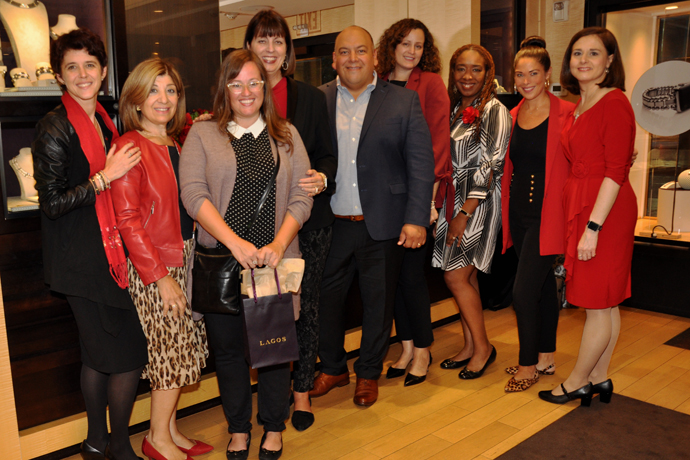 1. A VIP shopping experience at LAGOS to benefit "Go Red for Women" took place on Thursday, October 8, 2019. Guests enjoyed refreshments while shopping to create a healthier Philadelphia for all Women and the ones they love. A percentage
of the proceeds Will benefit Go Red For Women. Guests enjoyed shopping at LAGOS while supporting the American Heart Association's efforts to reduce deaths from heart disease. Did you know that heart disease is the leading cause of death for women in the United States? It kills nearly half a million women each year at the rate of about one per minute. The attendees posed for a photo with Go Red for Women Board Member Jimmy Contreras (center) at the end of the event. 
3. Go Red for Women Director Deena Weems Thornton, Go Red for Women Board Member Emily Pearce,  Go Red Women Senior Director Ali Lang and Go Red for Women Board Member Rosemary Loverdi gathered for a photo at the event.