1. Bridlewild Trails Association is an active local organization which encourages appreciation of Lower Merion's remarkable natural environment and resources. The trails system, created in 1927 by the riders of the Gladwyne Hunt, benefits all our nature-loving members; hikers and strollers seeking birds, wild flowers, woods, streams, spring houses and local history; scouts following small animal footprints; and riders taking the hills and trotting alongside creeks and fields. This scenic trail system and its natural sites benefit all BTA members by adding immeasurable quality to the enjoyment of life in this community.The Bridlewild Trails Association held its Annual Fall Party at Eagle Farm, the home of Susan Tabas Tepper. Guests enjoyed a light supper and music and words about the association by its president. Lower Merion Commissioner Scott Zelov was pictured with Bonnie Perry, Nysa Herz and host Susan Tabas Tepper during the event. 
2. Terry Allen, Susan Tabas Tepper, Francine Harryhill and her husband Dr. Joe Harryhill, Carol Dailey, Paul Abraham and Sailor Abraham paused for a photo during the event.
3. Jeanne and Scott Myers, Dr. Diane M. Pappas-Sfedu, Dr. Emil F. Sfedu, Kathy Byrne and Dan Dugan.
5. Sary Pfister, Daniel Schwarz, Carol Dailey and Sailor Abraham.
8. Laurie Bachman, Jason and Monica Barrett and Kate Galer.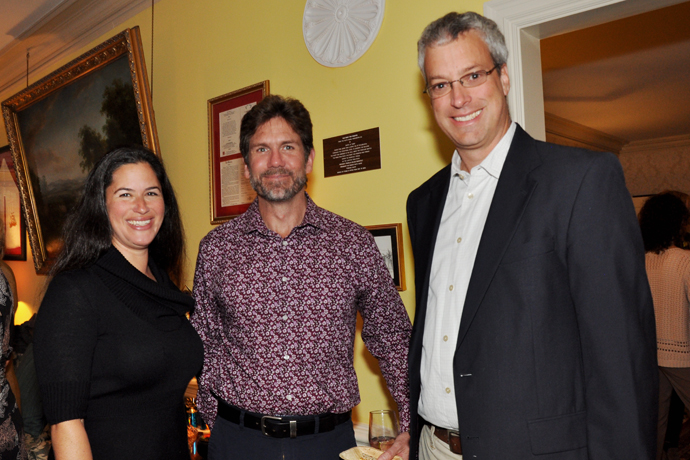 9. Nysa Herz, Chris Leswing and Steve Herz.