On Friday, October 25, 2019 The Barnes Foundation honored the trendsetters of yesterday and today, as they celebrated Henri Matisse's 150th birthday and previewed the contemporary art exhibition 30 Americans during the Barnes Art Ball. Drawn from the exceptional Rubell Family Collection and on view in the Roberts Gallery, 30 Americans presents works by 30 important and influential contemporary African American artists. From the canonical to the cutting-edge, these artists explore identity against a backdrop of pervasive stereotyping—of race, ethnicity, gender, sexuality, and class—addressing intersectional politics in unique and powerful ways.The Barnes presentation marks the tenth
anniversary of this groundbreaking show and its long-awaited debut in Philadelphia.  James and Nicole Schaeffer and Colleen Melchiorre and Sean Rooney were pictured arriving at the Barnes Art Ball.
2. Marianne Dean, Kitty Smith, Sandy Annesley and Haley Smith.
3. Mary Dougherty, Karen Buchholz and Darcy and Thomas Rudman.
4. John Hays, Bliss Summer, Nina Diefenbach, Julia and David Fleischner, Dawn Fleischner, Karen Zimmer and Chris Fleischner.
6. Mark Kerchner, Judy McGruther, Marji Rosenbluth Phillip and Henry Fader.
7. Patty Owen, Cathy Ward and Linda Scribner Paskin.
9. Michael Magnatta, Sarah Ferst and Sara and Adam Lauer.
11. Connie Williams, Lynn Lehocky, Patti Isen and June Smith.
14. Caro Rock, Angela Hudson and Thom Collins.
17. Bruce and Carol Kauffman and Lynn and Howard Schecter.
23. Bob and Janis Waitkus and Jill and Phil Falson.
24. Meredith Pollock, Maggie Lee, Lindsay Evans and Adrian Anderson Phung.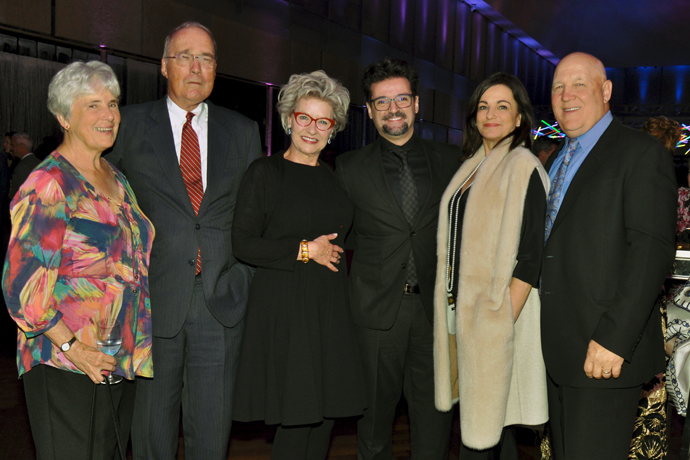 30. Janet and Jim Averill, Alice Donavin, Angel Corella and Alice and Marty Power.