1. Music Director Yannick Nézet-Séguin led The Philadelphia Orchestra on Wednesday, September 18, 2019 during the Orchestra's Opening Night Concert and Gala at The Kimmel Center for the Performing Arts. Guests were invited to celebrate the start of the Philadelphia Orchestra's 120th season beginning with a pre-concert champagne reception followed by the concert at 7 p.m. The featured vocalist was award-winning singer and actor Audra McDonald.A seated dinner followed the concert. Tae Kim M.D., co-chair Yumi Kendall and David Lewis M.D. paused for a photo during the reception.
2. The Opening Night champagne reception in The Kimmel Center's Commonweath Plaza took place amid a decor of colorful and spinning structures! Gary and Deborah Lesley, Stacy Stone and Steve McMillian were pictured arriving at the event.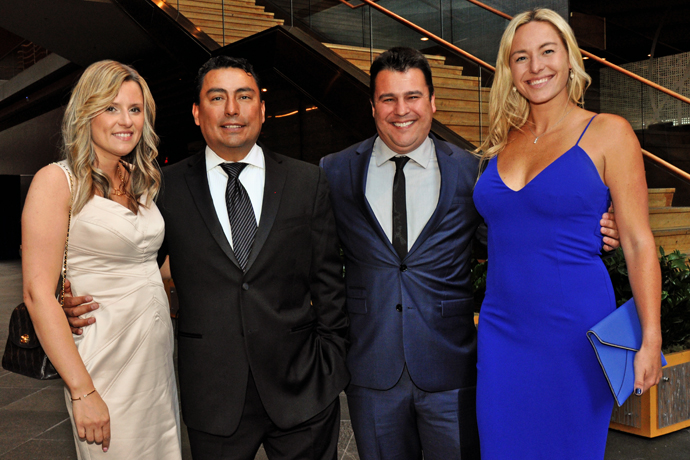 4. Oksana Ivanova, Alvaro Zarate, Eduardo and Juliet Cordero.
12. Brian Kroll, Katherine Faiola, Ari Kaplan and Vidia Plainfield.
15. Sheila Leith, Jonathan and Mattie Moore and Conni McDonnell.
17. Philadelphia Orchestra Volunteer Committee members gathered for a photo before the concert and dinner.