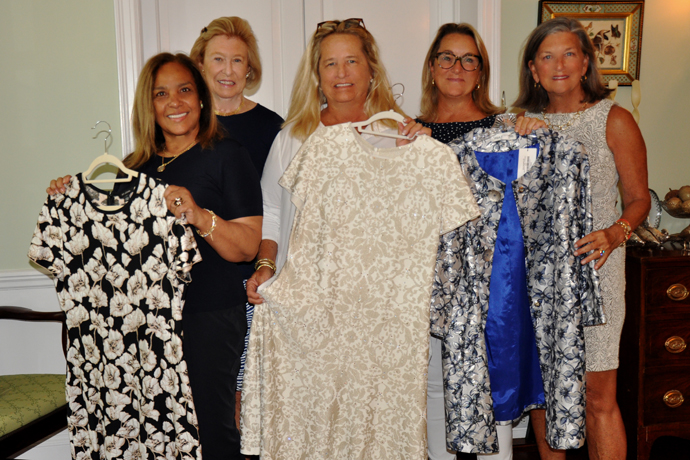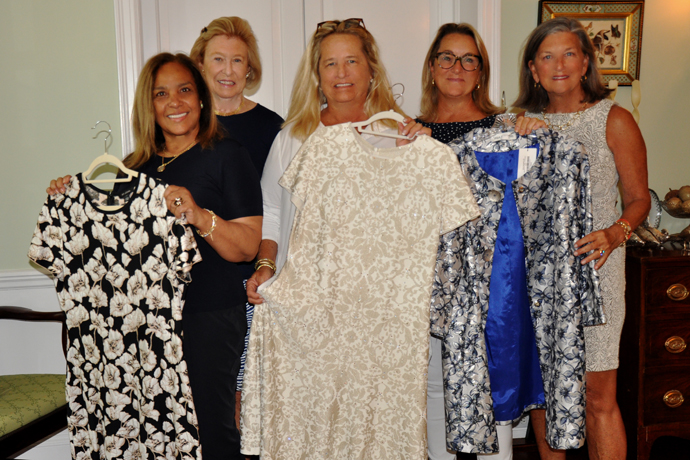 1. Anne Hamilton (center) conducted the first CCC meeting at her Bryn Mawr home.  CCC board members, Andrea Freundlich, Alice Stengel, Judy Van Beuren and Martha Cyphers paused for a photo with Anne following the CCC meeting. They are showing some of the items that will be for sale during the CCC event in November!
The CCC's annual sale is known for offering famous labels such as Chanel, Hermès, Ferragamo, Carolina Herrera, St. John, Escada, and other designer names that appeal to bargain loving women interested in couture and high fashion. But many other well- known popular labels in all sizes are also very well represented among the large selection of coats, suits, dresses, evening gowns, and sportswear that will all be marked down to just a fraction of their original cost. The "Boutique" area is enlarged this year and features wonderful costume jewelry, scarves, hats, and handbags, designer shoes, plus gifts and an expanded number of small home décor items. Experienced shoppers know to return to the sale several times to catch all the bargains as the racks and tables get replenished each day. Feel great about helping local Philadelphia non-profits while finding incredible bargains. The sale location is the same as last year – The Old Anthropologie Store, 201 West Lancaster Ave, Wayne.
SALE DATES ARE AS FOLLOWS:
Sunday, November 3,  1 p.m. – 5 p.m. $30 admission
Monday, November 4,  ]10 a.m. – 6 p.m. $5 admission
Tuesday, November 5,  10 a.m. – 6 p.m. free entry and half price bargain day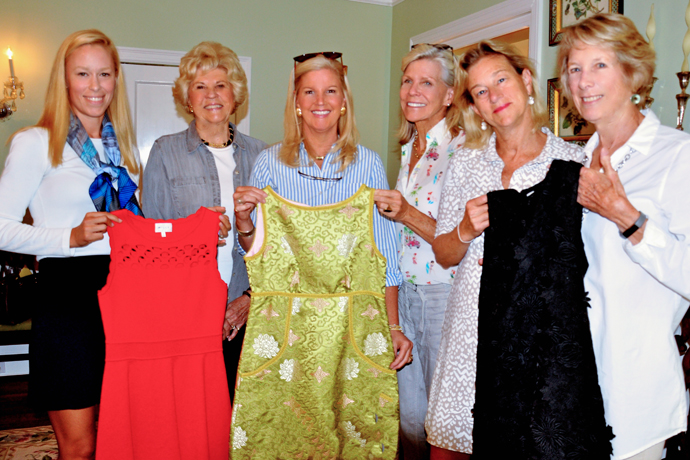 2. Kelly Culley, Deedee Stewart, Lisa Turner, Nanny Gifford, Francesca Dalgleish and Pat Roberts also gathered some items that will be for sale during CCC 2019.
The CCC, a 501C3 charitable organization, has had a large impact on Philadelphia and the greater Delaware Valley ever since its original inception in 1957 to aid hospitalized war veterans. Over the years,  this group has donated over $4,500,000 to many worthy beneficiaries.
This year the proceeds from the sale will support four worthy charities:
The Barn at Spring Brook Farm, West Chester
The CHOP Healthy Weight Program
The Pennsylvania Society for the Prevention of Cruelty to Animals (PSPCA)
The Community Partnership School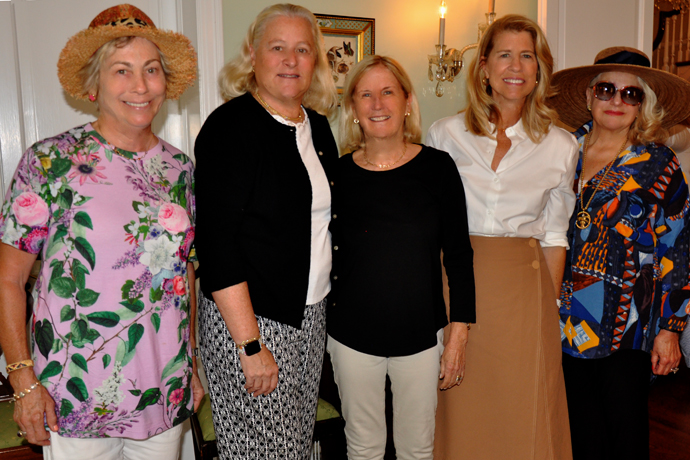 3. Liddy Lindsay, Lita Haack, Bebe Strawbridge, Ardis Charrington and Janice Wetherill also attended the CCC meeting!