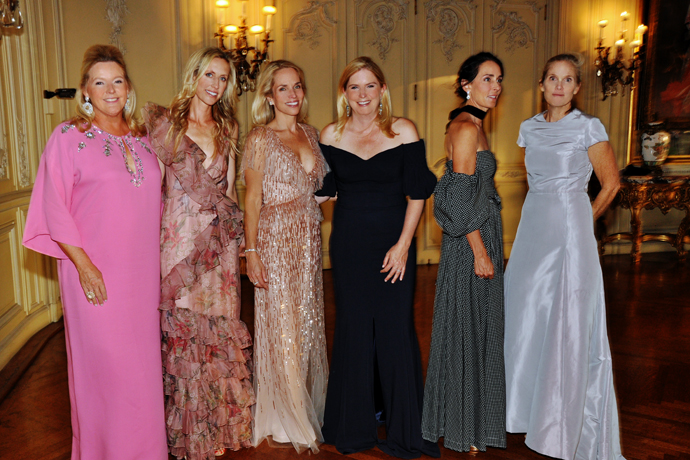 1. The Preservation Society of Newport County hosted the "Lever le Toît" (Raising the Roof) Dinner Dance on Saturday, August 10, 2019 at The Elms. The Honorary Chair for this special evening was Mrs. Edmund C. Lynch, Jr. who is one of their most steadfast and involved supporters. The black tie event included cocktails, a seated dinner and dancing under a tent at The Elms with Bob Hardwick and his Orchestra who ensured a festive dancing experience. The "Lever le Toît" Dinner Dance is the Preservation Society's primary summer fundraising event in 2019 and will support continuing restoration projects at their historic properties and assist with much needed funds for roof restoration work at The Elms. Dinner Dance chairs Meg Braff, Joanna de Neuville, Meredith Prince Wood, Leslie Heaney, Ruthie McDonough and Andrea van Buren welcomed arriving guests,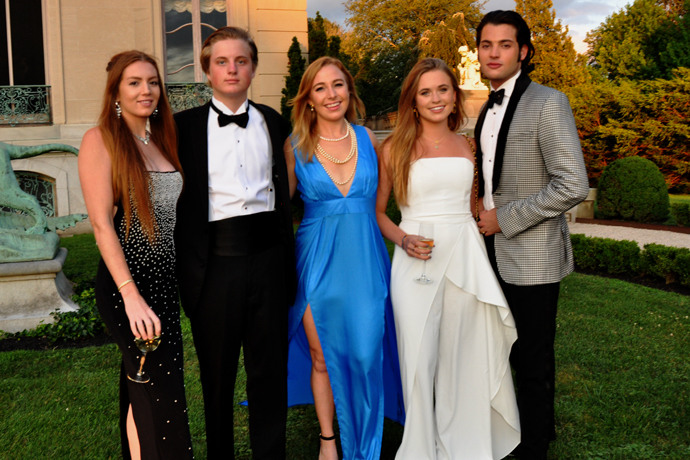 4. Eliza Grace, Chris and Liz Williams, Amanda Warren and Peter Brant attended the dinner dance.
9. Tracy and Jim Rutherfurd and Pam and Dick Williams.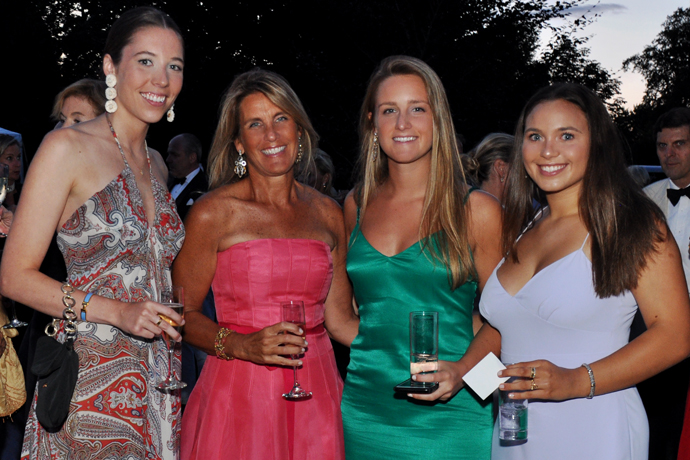 11. Lena Kerno, Amanda and Caroline Fischer and Megan Larmann.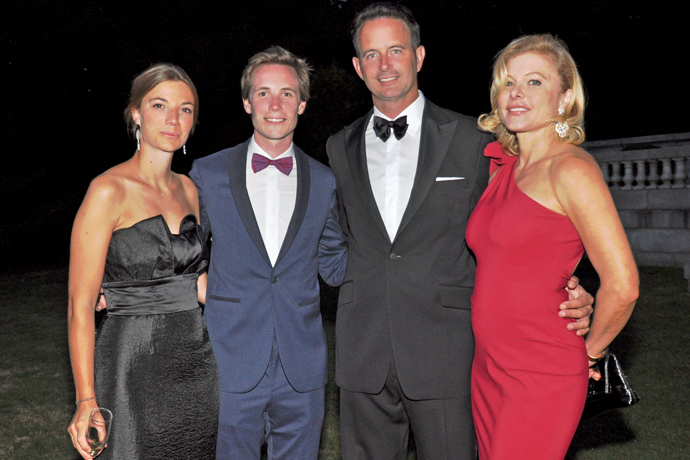 14. Adelaide and Cyprien Benoit and Guillaume and Molly de Ramel paused for a photo at the dinner dance.