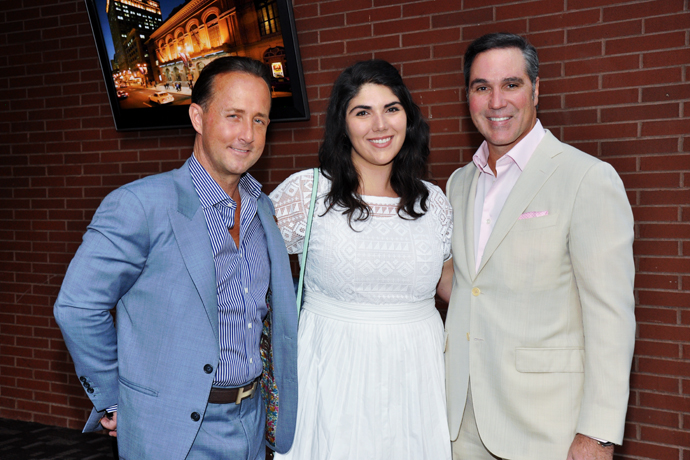 1. On Thursday, July 25, 2019 Philadelphia Style Magazine's Publisher John Colabelli and Group Editor Kristin Detterline hosted the magazine's annual "Best of Style" party at the Kimmel Center. It was also the magazine's 20th anniversary celebration! More than 1,200 guests attended an evening of extravagance with notable Philadelphia socialites, influencers, dignitaries and celebrities. A stunning array of stylish cocktails, hors d'oeuvres, and desserts by local Best of Style winners awaited guests in addition to live entertainment from CTO. This year a VIP reception took place on the second floor and balcony of the Kimmel Center. The VIP event was sponsored by PNC Bank. Publisher John Colabelli paused for a photo with Michele and Michael Fitzgerald during the VIP reception.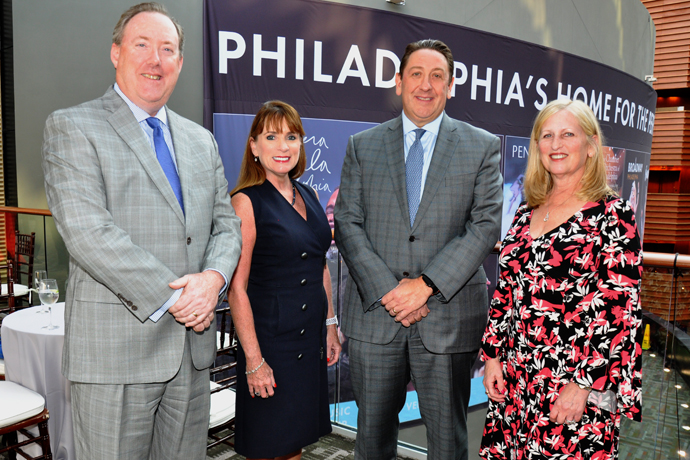 2. PNC Bank sponsored the VIP reception. Jim Hutchinson, Mary Ashenbrenner, Sal Patti and Lynda Furnari represented PNC Bank.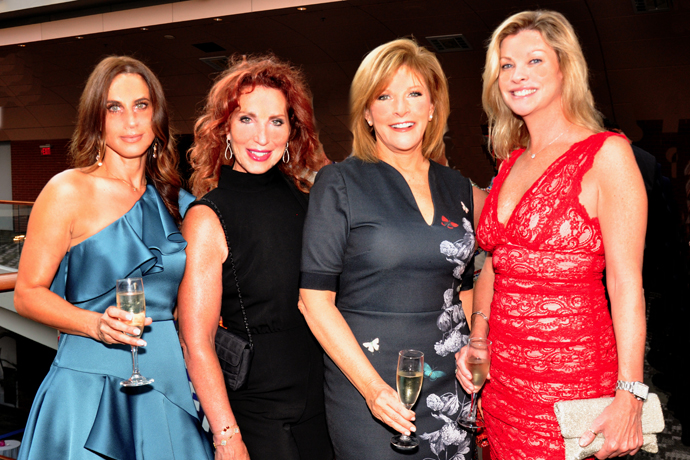 3. Kim Perri-Medini, Jennne Neff, Stephanie Stahl of CBS3 and Donna Coghlan.
4. Brannon Claytor M.D, chatted with Korin and Larry Korman at the reception.
7. Heidi Rosen, Joan Pileggi, Walt Moura, Dana Spain and Stephen Nepa.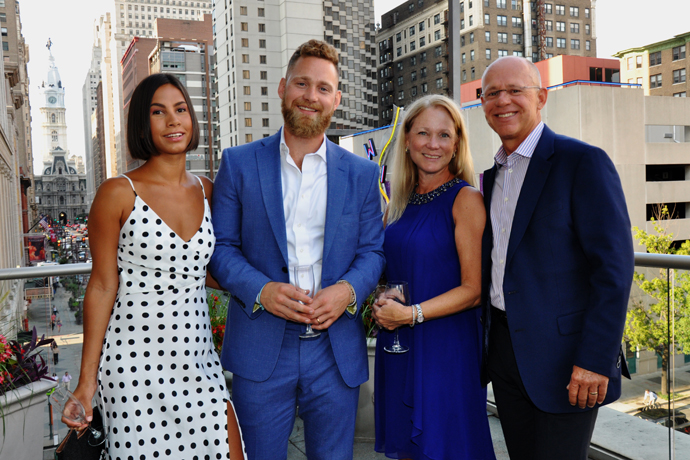 8. Chloe, Ryan, Cyndi and Mike McCann enjoyed the view from the Kimmel Center's balcony.
9. John Ventura, Mary Ashenbrenner, Sal Patti and Gregory Montanaro also enjoyed the views from the balcony.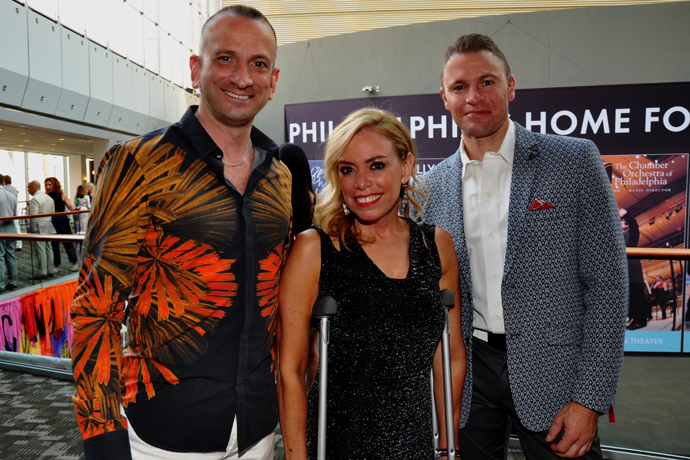 11. Philadelphia City Representative Sheila Hess also paused for a photo with Craig Hamilton of the Film Society and Matthew Gessner.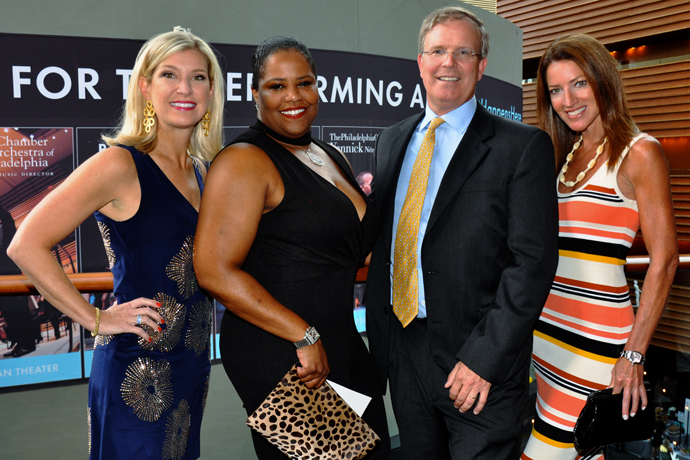 12. Lindsey Marshall, D.M.D,, Taliba Foster M.D., Brannon Claytor M.D. and PR Maven Leslie Gross-Padilla paused for a photo.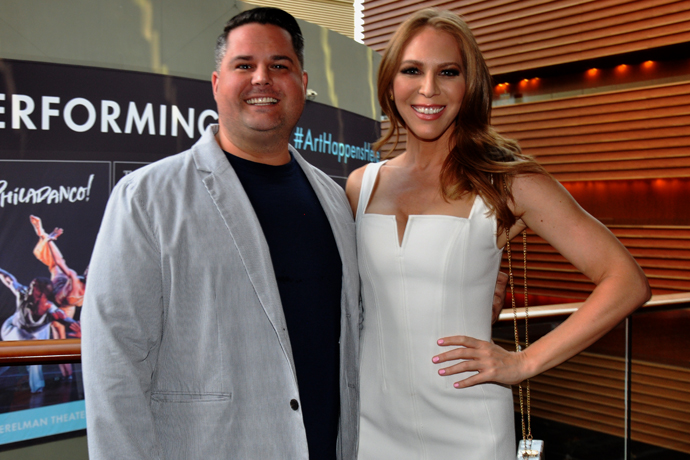 15. Justin Pizzi chatted with Kristin Detterline.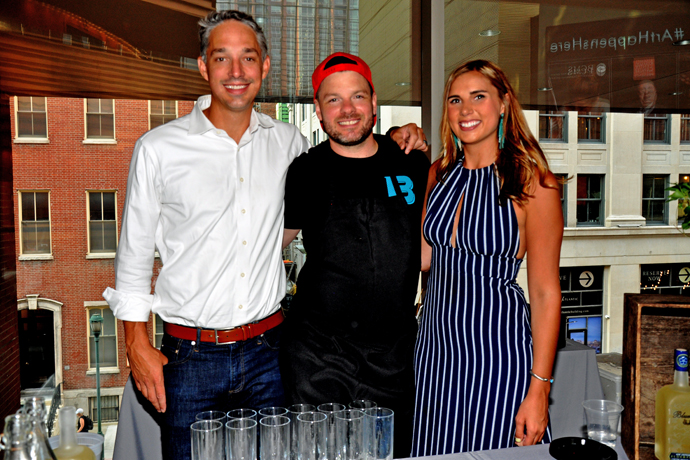 16. The Bercy Restaurant team, Justin Weathers, Joe Monnich and Brooke Rightenour, served samples from their menu.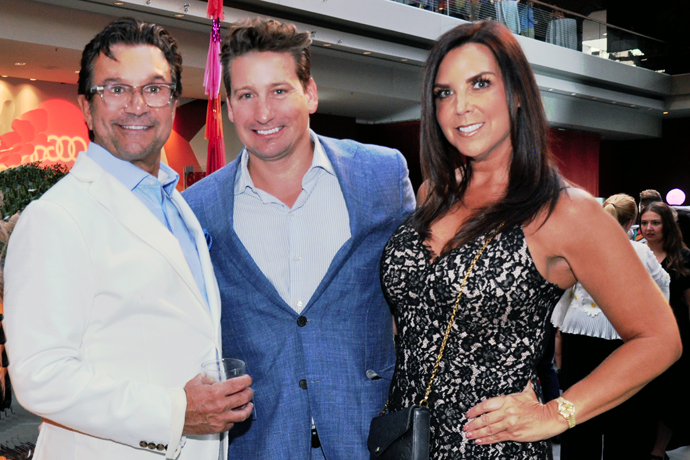 23. John Bolaris chatted with Ken Wellar and Melissa Leonard.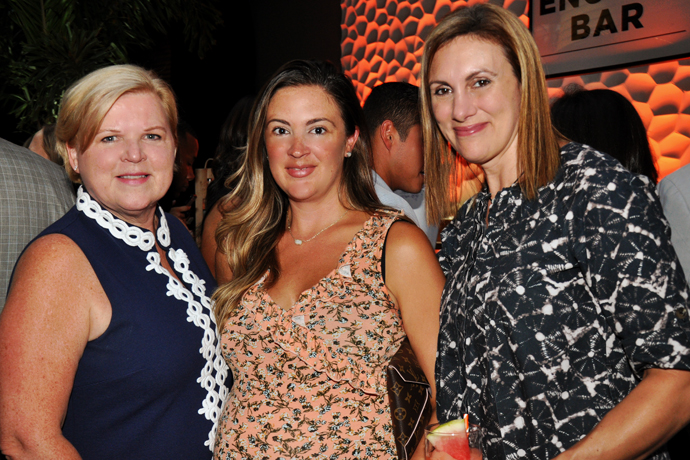 29. Eva Walker, Ashley Biello-McCauley and Amy Lehman of The Laurel attended the event.
33. Rita Leets, Jing Yu and Amber Joy.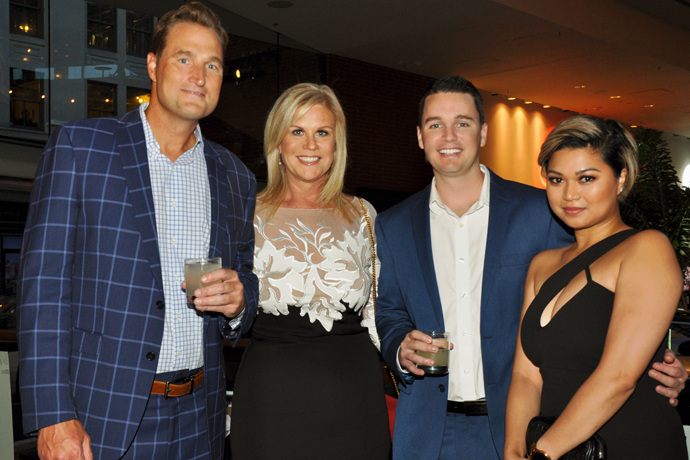 34. John and Bonnie Clark paused for a photo with Cody and Reina Matonaz.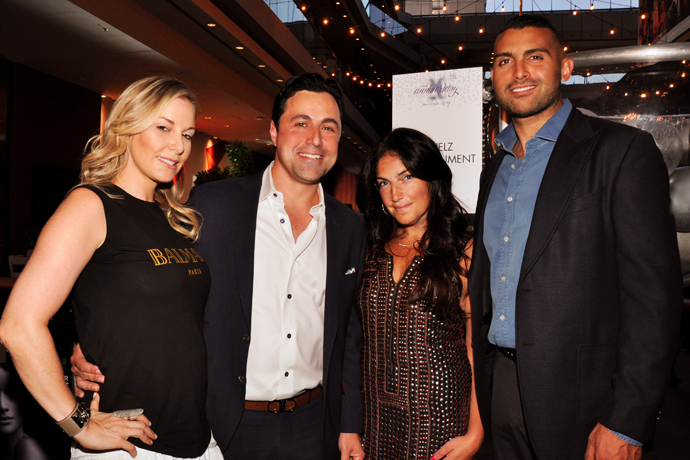 35. Danielle Hershman, Ran Stark M.D., Robin Ungar and Ben Hakimfar attended the event.