1. Mural Arts Philadelphia's Wall Ball presented by Citizens Bank, took place at The Fillmore Philadelphia on Thursday, June 13, 2019.  The Wall Ball celebrates the work done all year long and raises funds to support collaborative public art projects and innovative art education programs. This year's honorees Julia and David Fleischner arrived at the event with their daughters Caroline and Margaret.
3. The 2019 honorees David and Julia Fleischner chatted with the 2018 honoree David Pudlin and Mural Arts Executive Director Jane Golden.
4. Caroline Fleischner, Jackie Dickman, Lenka Holgren, Molly Rouse Terlevich and Margaret Fleischner.
6. Daniel Astolfi was pictured with Jane Golden and his family members Grace, Bella and Hekena Astolfi.
7. Linda Vosbikian, Carolina Cornish, Christine and Brian Catanella and Peter Vosbikian paused for a photo with event co-chair Shelly Guise (second right).
8. The Asplundh – Fleischner Family Photo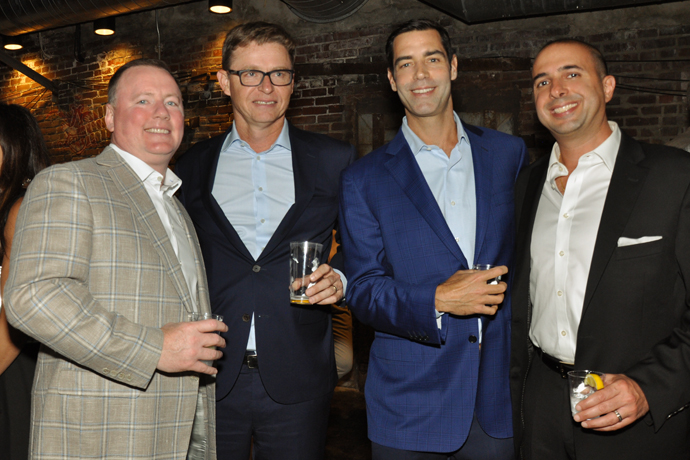 10. Pat Guise, Charles Cornish, Brian Catanella and Peter Vosbilkian.
11. Malcolm Jenkins (second right) paused for a photo with Citizens Bank Executive Vice President and event co-chair Daniel Astolfi , Pat Guise, John Cordisco and Citizens Bank president Dan Fitzpatrick during the event.
14. Philadelphia City Council Representative Sheila Hess was on hand to. Congratulate the honorees. Sheila paused for a photo with Makcolm Jenkins and Visionary Artist Awardee Jesse Krimes.