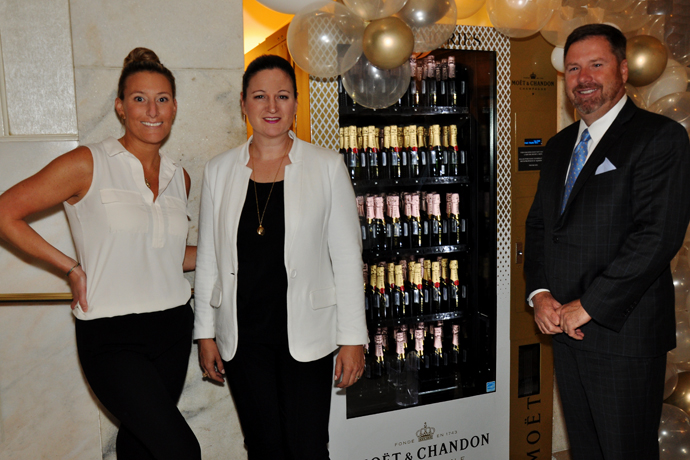 1. Using a vending machine isn't exactly a stylish experience, but The Ritz-Carlton, Philadelphia and Moët & Chandon have partnered to turn the mundane gesture into an extremely chic experience. Moët Mini-matic, the world's first champagne vending machine, offers hotel guests the unprecedented opportunity to pop chilled mini champagne bottles at the press of a button. This audacious yet elegant device is a nod to Moët & Chandon's avant-garde vision and relentless commitment to bold and groundbreaking innovation, tapping into the instant gratification consumer trend. True to The Ritz-Carlton luxury experience, it's a fresh and joyful way to share the magic of champagne with its Philadelphia guests and community. Champagne Specialist with the Strategic Group Chris Bagetta and Lindsay Ferraro examined the new Mini Champagne Vending Machine with John Baer, Marketing Manager at Moët Hennessy.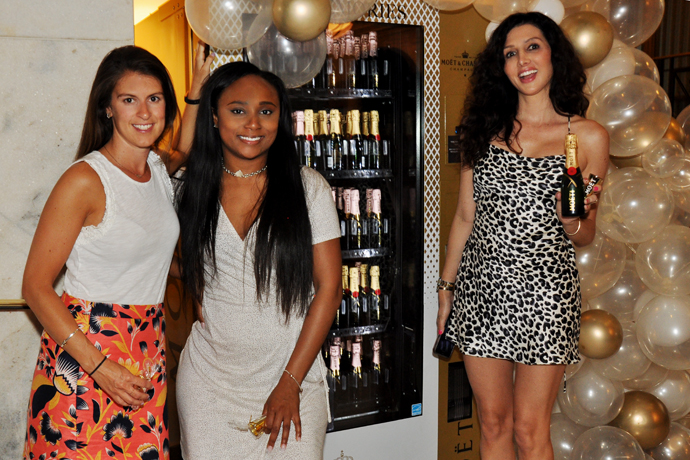 2. Maggie Sullivan and Jasmine Armstrong of Visit Philadelphia tried out the vending machine with Erin Elmore!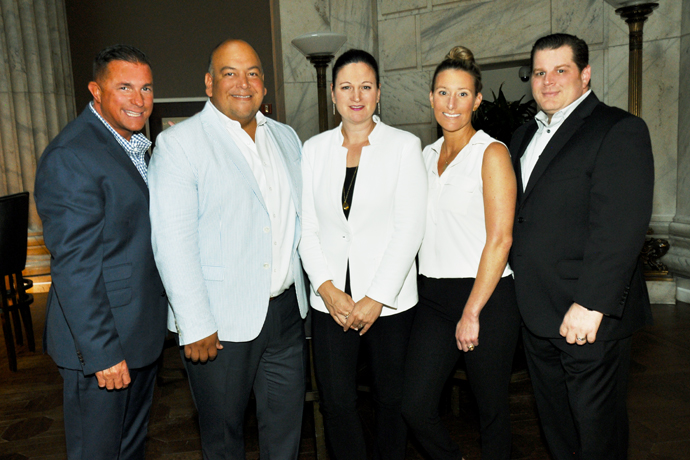 3. Bradley Pacana, Chris Baggetta and Lindsay Ferraro paused for a photo with Ritz-Carlton Public Relations Manager (second left) and Aqimero Director of Operations John Christinzio (right).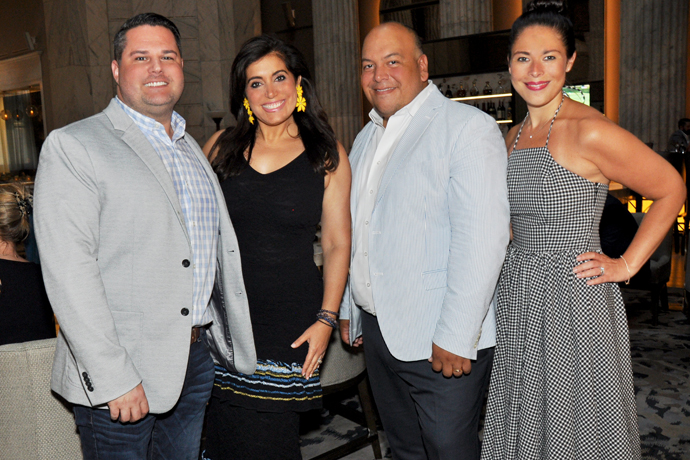 5. Justin Pizzi, 6ABC News Anchor Alicia Vitarelli, Jimmy Contreras and Allie Lang of the American Heart Association Philadelphia paused for a photo at the event.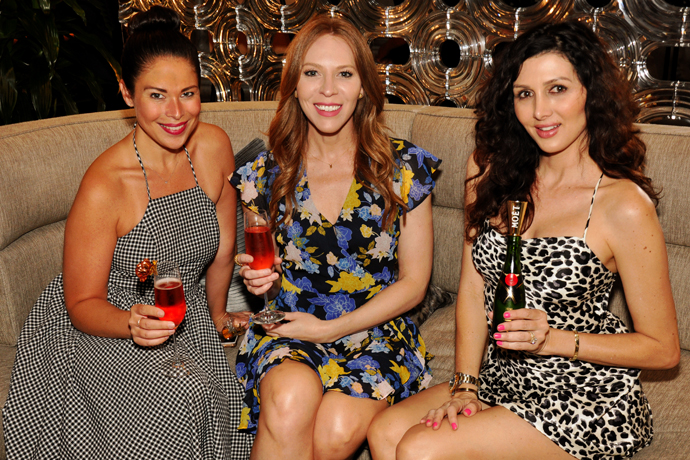 6. Allie Lang, Philadelphia Style's Kristin Detterline and Erin Elmore shared a moment during the vending machine launch.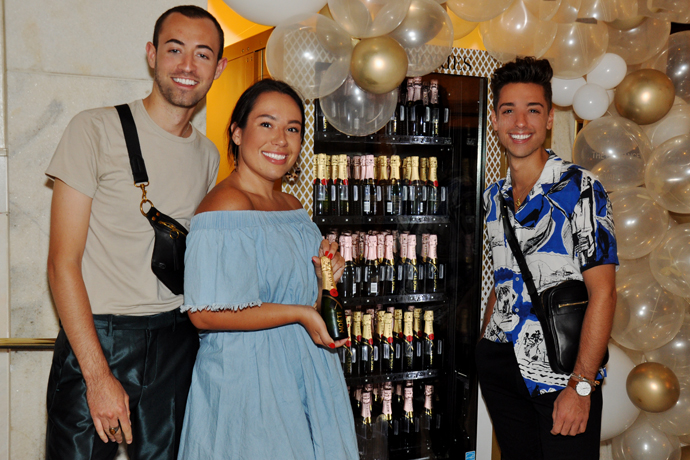 8. Alex Nelson, Lexie Borschell and Mike Rubino tried out the new mini champagne vending machine!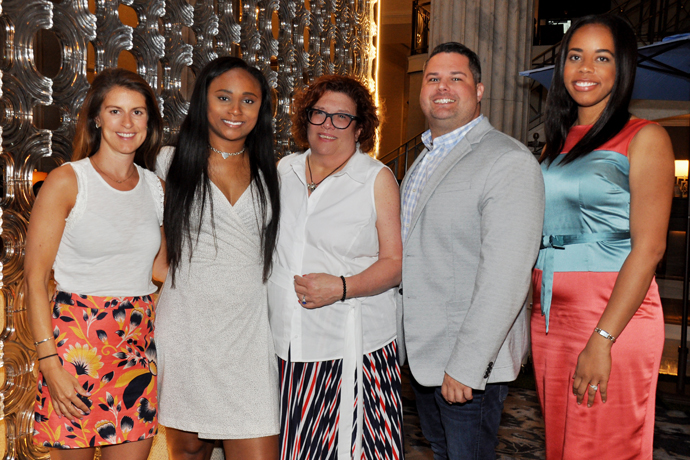 9. Visit Philadelphia team (from left) Maggie Sullivan, Jasmine Armstrong, Laura Burkhardt, Justin Pizzi and Rachel Ferguson gathered for a photo at the event.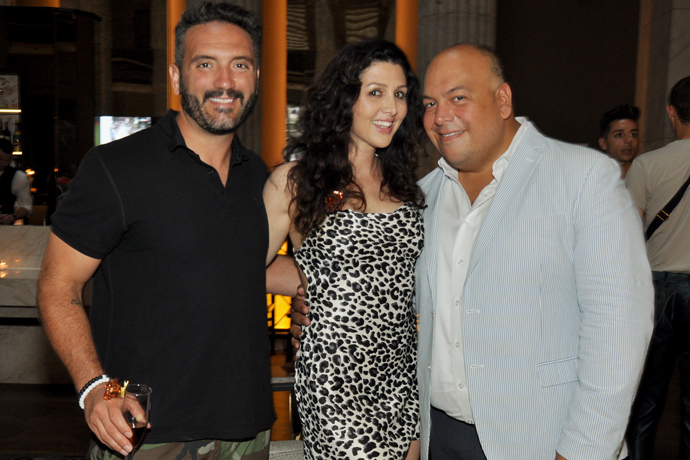 10. Steve Shea paused for a photo with Erin Elmore and Jimmy Contreras.