1. On Wednesday, June 5, 2019, The Union League of Philadelphia Real Estate Club (U.L.R.E) hosted its monthly luncheon at the Union League. Allan Domb was this month's featured speaker and spoke about the recent Philadelphia Council elections results and real estate goals. Allan Domb is the owner of Allan Domb Real Estate and a Philadelphia City Councilman At-Large. U.L.R.E.luncheons take place on the first Wednesday of every month and have a "member" spotlight with special guests speaking about current marketplace topics. U.L.R.E. Chair Bill Pennewell, David Blumenfeld, Marc Franzoni and Peter Blau were pictured with Allan Domb (center) before his presentation.
2. Emmett Harkins, Byron Anstine and Peter Porretta of Lighhouse Architecture were pictured arriving at the luncheon..
4. Dennis Ryan, Matt Cory, Joe Blando and Joe Halligan.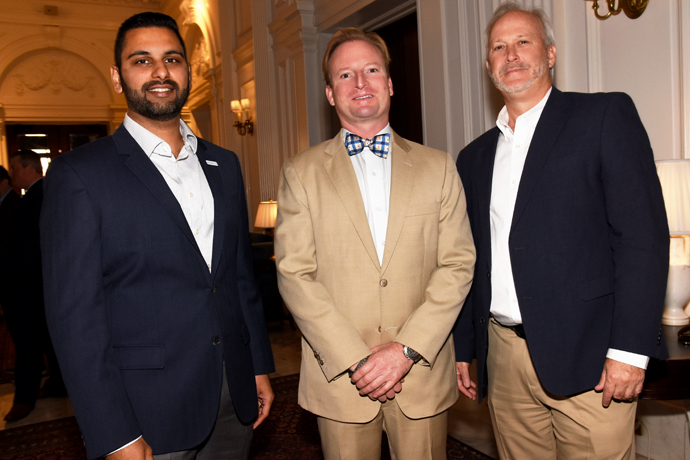 5. Mayhul Patel of MRP Properties, Marc Franzoni and Emmett Harkins.
6. Peter Porretta of Lighhouse Architecture, Leo DiPrinzio and John Vanderslice.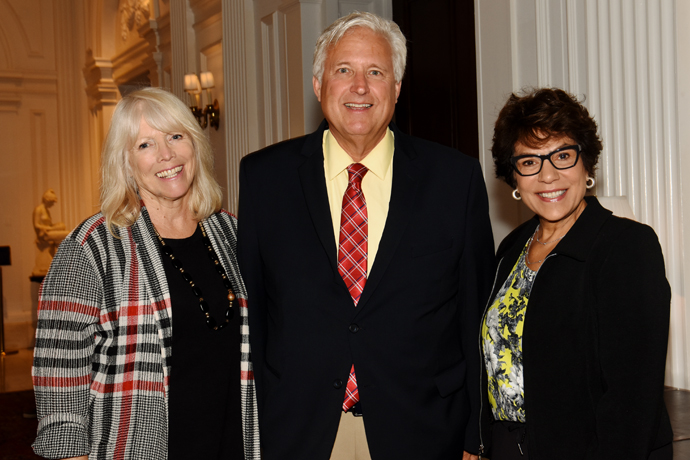 7. Dianne Tyler, Bill Pennewell-and Michele Casale.
8. Martin Welch, David Blumenfeld of Cross Properties and Chris Earley.
10. Jacob Cooper, Josh Weiss and John Smyth.
11. Nancy Kovler of ITDATA Inc, U.L.R.E. Chair Bill Pennewell and Ray Tran of The Philly Homes.
12. Dorothy Hamill, John Benson and Lee Zeplowitz.
13. Tony Lepre and Bill Lloyd paused for a photo with Stephanie Turzanski and Attiyah Blair during the monthly luncheon.