1. Modern Luxury Weddings Philadelphia hosted a Fall/Winter 2019 Issue Release Celebration on Wednesday, June 26, 2019. The event took place at The Curtis Atrium By Constellation at 601 Walnut Street, Philadelphia and featured remarks about the latest release by Editor-in-Chief Alana Tosti and Publisher Olivia Falcione. Attendees experienced a luxurious evening with Philadelphia socialites, notable industry professionals and celebrities for the magazine launch. Modern Luxury Weddings Philadelphia, is the new essential wedding guide for stylish and affluent brides and grooms in and around the Philadelphia area. Alana Tosti and Olivia Falcione paused
for a photo with Dr. Brannon Claytor, during the event.
2. Rayna Segal, Jimmy Contreras, Conni McDonnell and Carolyn Slota chatted with Publisher, Olivia Falcione (center), during the event.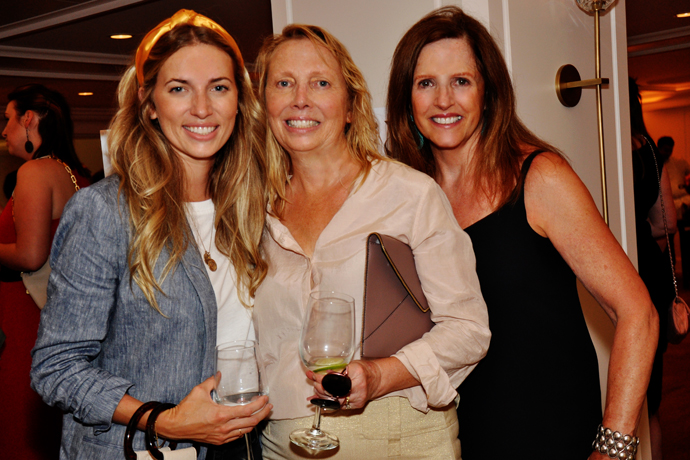 3. Gabrielle Iorio Sylk, Rita Iorio and Kathie Dacey.
6. Ron and Jaimi Blackburn, Chrissy Dress and Jill Rizen.
11. Carolyn Slota, Deborah Van Cleve, Megan Berney and Anna Recktenwald.
13. Greg Cornish, Emily Wren, Milanee Leong, Jennifer Kochenour and Amanda D'Andrea.
15. Lauren Peterson, Paul Sottile and Anya Antonyuk.