1. On Wednesday, May 1, 2019, The Union League of Philadelphia Real Estate Club (U.L.R.E) hosted its monthly luncheon at the Union League. Angelo R. Perryman was this month's featured speaker. U.L.R.E.luncheons take place on the first Wednesday of every month and have a "member" spotlight with special guests speaking about current marketplace topics. U.L.R.E Chair Bill Pennewell of Mortgages LLC paused for a photo with David Stockman of MIL-SPEC, Angela Carter and Peter Porretta of Lighthouse Architecture before the luncheon began.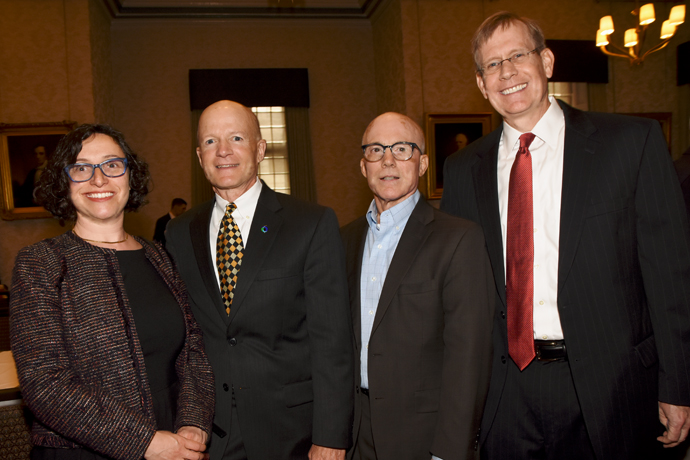 3. Nella Bloom of Bloom & Bloom LLC  chatted with John Finley of OceanFirst Bank, Ernest Hanna of GZA GeoEnvironmental and Scott MacColl of JLT Re.
10. Nella Bloom, Mitchell Cohen of Crossmark Funding chatted with Carol Horne Penn of Clemens Construction Company.
11. David Stockman of MIL-SPEC and Mark Weigle of Wells Fargo attended the event.