1. Many of the country's finest plein air artists gathered to paint the inspiring landscapes of the Delaware Valley and this exciting event concluded with the 13th Annual Plein Air Collectors' Soiree & Sale at the Wayne Art Center on Saturday, May 18, 2019. Guests enjoyed cocktails and hors d'oeuvres by Jimmy Duffy Catering and wines by Little Black Dress. Dejuana Tucker, Lon Brauer, Georganna Lenssen and Jim Jensen attended the annual gala event.
3. Palden Hamilton chatted with Tara Will and Qiang Huang.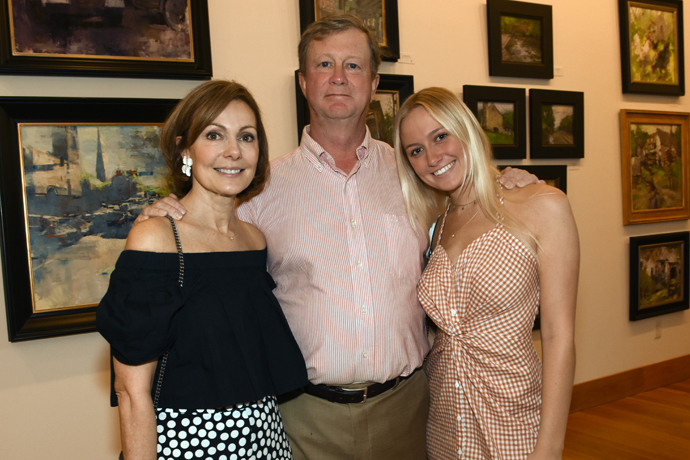 8. Betsy, Jim and Lauren Kane.
14. Mark Shasha and Stewart White chatted with Plein Air juror Joe Paquet.
15. At the end of the evening Plein Air artists gathered for a photo with their awards.