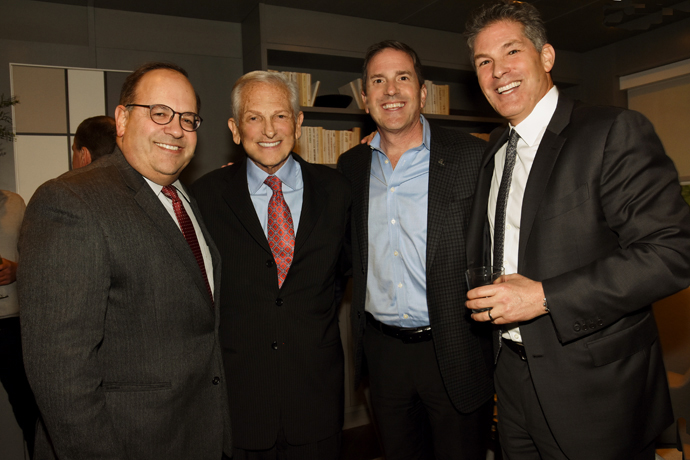 1. On Wednesday, May 1, 2019, AKA Rittenhouse Square on the corner of 18th and Walnut Streets, unveiled its dramatic property enhancements. The majestic twelve-story historic landmark has been transformed with stylish contemporary interiors while preserving the building's magnificent beaux arts façade. Attendees joined AKA president Larry Korman for an intimate look inside the newly-unveiled multi- million-dollar transformation and also enjoyed light bites from the acclaimed a.kitchen and wine from Fort Washington's Karamoor Estates. Philadelphia City Councilman Allan Domb chatted with Steven, Bradley and Larry Korman during the unveiling event.
3. Larry, Steven and Bradley Korman welcomed guests to the event.
4. Chris Pili, Gardner Halloran, Tommy McDonnell and Alex Henry.
8. Korin Korman chatted with Jennifer Miller, Billy DiNicola and Jennifer Morehouse.
9. Fashion icon Joan Shepp chatted Philadelphia Style Publisher John Colabelli and Janice Waitkus Store Director & Community Relations for LAGOS Jewelers.