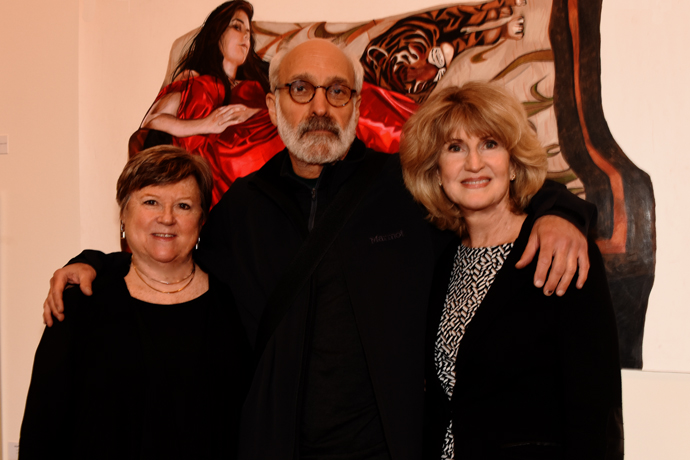 1. The Wayne Art Center's Regional Juried Spring Open Exhibition features original artwork from artists living in Pennsylvania, New Jersey, New York, Delaware, Maryland, and Washington, DC. The exhibit is in the Davenport Gallery. Artists are free to present work in all subject matter and media, including painting, drawing, printmaking, mixed media, ceramics, sculpture, stained glass, jewelry or fiber. Awards will be presented during the Opening Reception on March 31, 2019, where visitors are invited to meet the artists and learn more about their work. Exhibition and Art Sales: will continue through May 4, 2019. Wayne Art Center Executive Director Nancy Campbell and Exhibition Coordinator at Wayne Art Center Patti Hallowell welcomed Juror Stuart Shils to the Opening Reception and Awards ceremony. Stuart Shils is a native of Philadelphia and studied at Pennsylvania Academy of Fine Art, where he is now on faculty.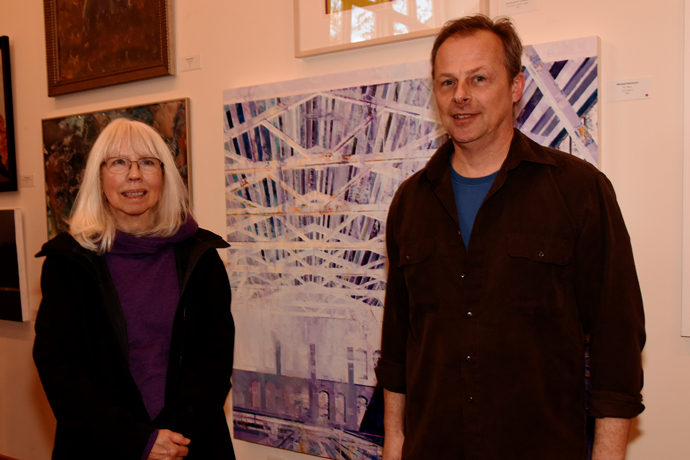 2. Artists Susan Curtin (left)and Michael Bartmann paused for a photo with his entry "At Rest" in the background.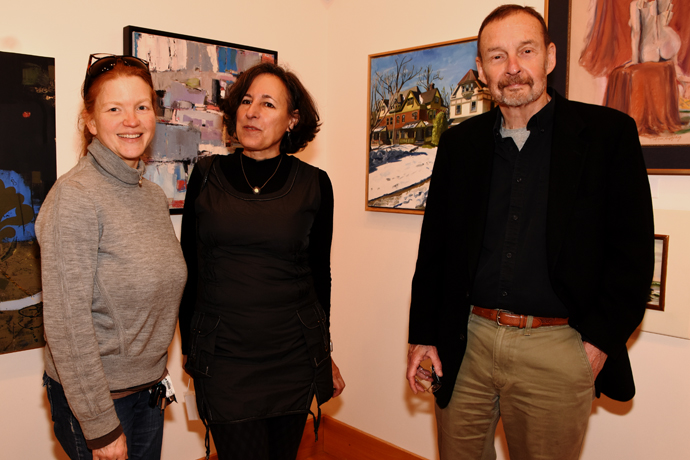 4. Alyce Grunt (left) submitted '"Snow Puddles" (above, right) to the exhibition. Alyce chatted with Artists Andrea Krupp and James Stewart.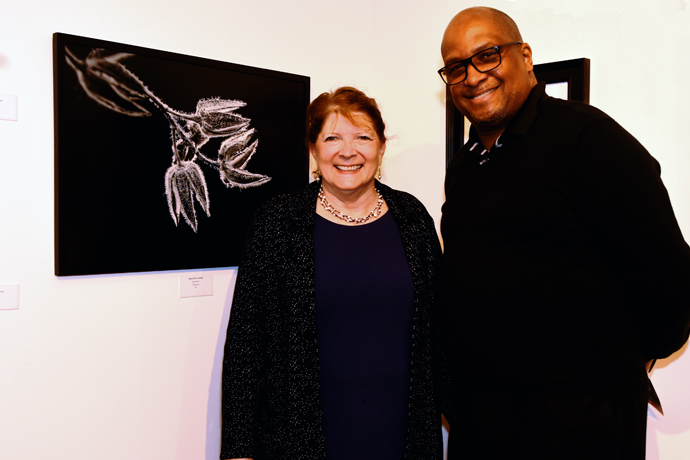 6. Being There, Black & White Photography runs from April 1 – May 4, 2019. Entries are hung in the Ethel Sergeant Clark Smith Gallery. Artist Laura Ducceschi discussed her entry "Seed Pods" with Artist Wayne Dixon.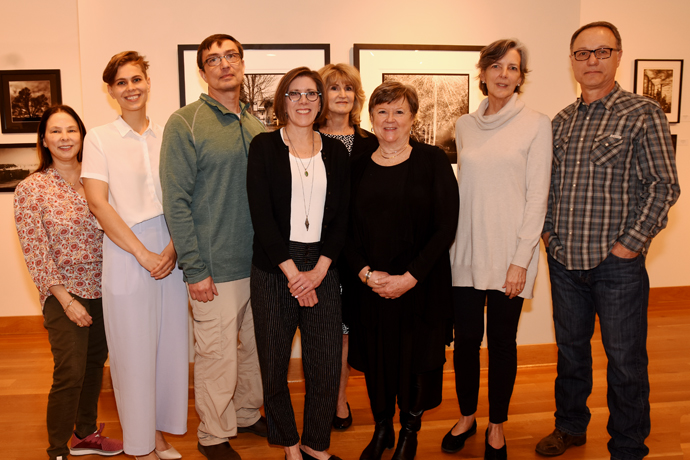 7. The artists receiving awards at the Being There, Black & White Photography Exhibition included Jane Schultz, Jessica Szuchyt, Mark Azenberg, Virginia Lockman and Aleksander Damevski. Juror Laurie Beck Peterson and Wayne Art Center's Patti Hallowell and Nancy Campbell (center) joined the award-winning artists in a photo at the awards presentation.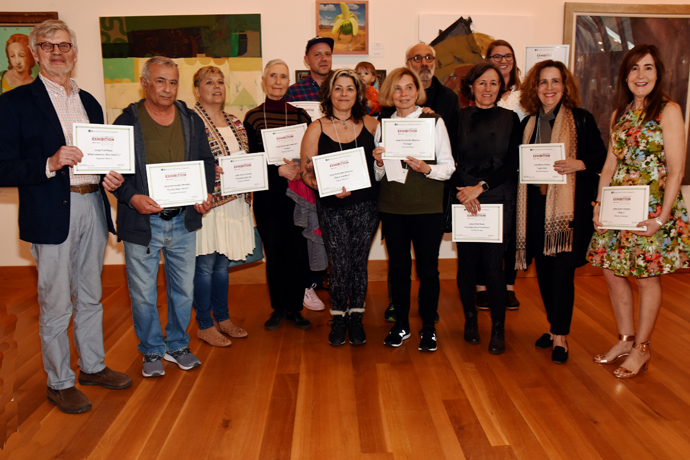 10. The Regional Juried Spring Open artists who received awards gathered for a photo at the end of the event in the Davenport Gallery.