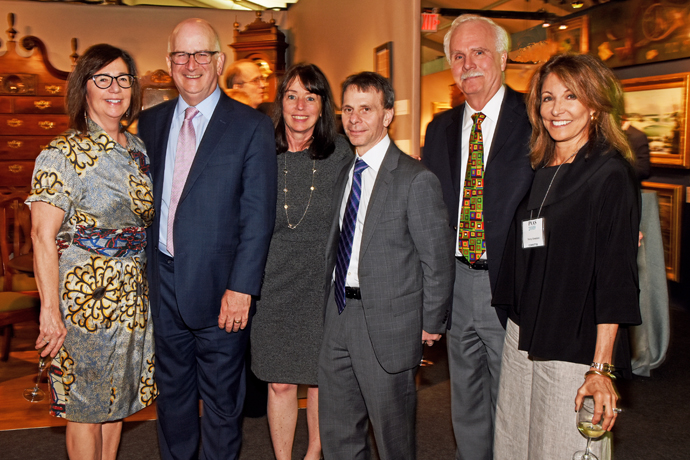 1. On Thursday, April 25, 2019, more than 700 guests attended the opening night preview of the Philadelphia Antiques and Art Show, which gathers more than 60 dealers from across the United States to highlight a wide variety of furniture, paintings, jewelry, silver, textiles, porcelain, and other objects from the early colonial period to the present day.The preview night is the start to a full
schedule of activities and events that continues Friday, April 26 through Sunday, April 28, and includes lectures, panel discussions, tours, and a jazz night. Throughout the show, dealers, collectors, guest lecturers and volunteers will talk about the works of art on display and the rich and fascinating histories they represent. Attendees will also view a special loan exhibit, "The Art of Silver," showcasing American masterpieces from the exceptional collection of American decorative arts of the Philadelphia Museum of Art. Proceeds from the show benefit the Philadelphia Museum of Art's educational programs. Pam and Kevin Mahoney, Rosemary and Dr. Mitch Schnall and Dr. Bruce Kneeland and Nancy Kneeland.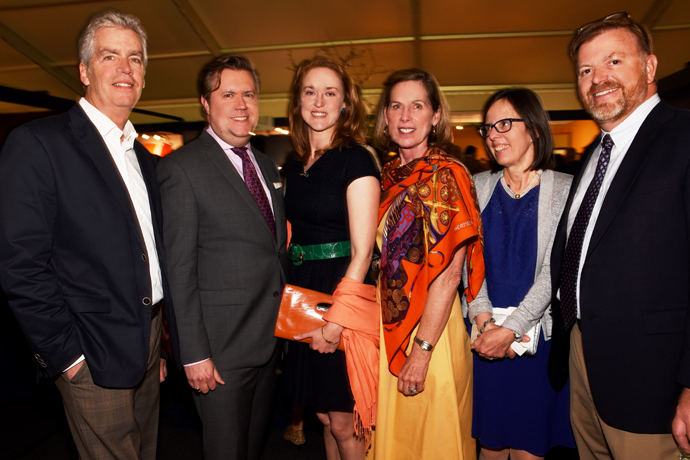 3. Peter Archer, Brian Cawley, Anna Coyne, Betsy Grace, Julie Alexandre and Richard Buchanan attended the preview event.
6. Tim Greenwood chatted with Leslie Miller and Richard Worley.
7.  The Philadelphia Antiques and Art Show was presented by AIG. Ron Fiamma, Rand Silver, Christopher Walsh and Paul,Fisher represented AIG.
9. Laura Rothrock paused for a photo with Timothy Rub and Ellen and Ron Caplan.
10. Art and antiques enthusiast Charles Keates made this purchase at the Arader galleries during the Preview event. Kayla Anthony and John Ventura helped Charles transport his purchase to his awaiting car!
12. Sandy Annesley, Janice and Britton Murdoch and Marianne Dean attended the preview event.