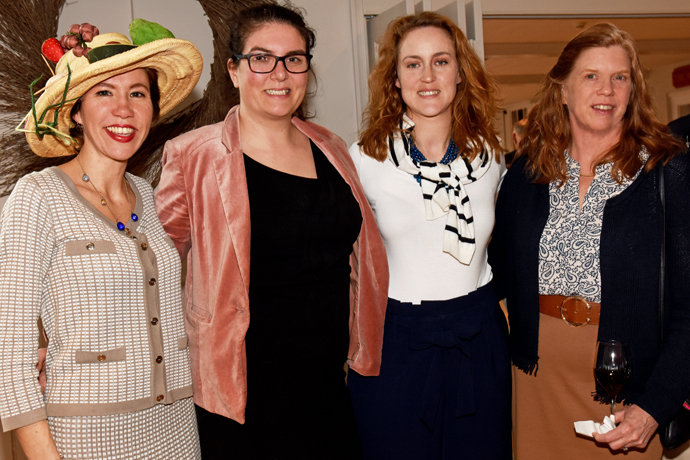 1. This year marks the 89th running of the Radnor Hunt Races scheduled for Saturday, May 18, 2019. Held on the grounds of the Radnor Hunt in Willistown Township, Chester County, an estimated crowd of 20,000 is expected. The National Hunt Cup and the Radnor Hunt Cup
headline the day's six races.The Radnor Hunt, founded in 1883, is the oldest foxhunt in the United States, recognized by the Masters of Foxhounds Association of America. The first Radnor Hunt Races was held in 1928 at Chesterbrook, PA, the former estate of A.J. Cassatt. In 1980, the Radnor Hunt and Brandywine Conservancy began a partnership spearheaded by Betty Moran and George "Frolic" Weymouth. Under their leadership, the Radnor Hunt Races are Racing for Open Space. For the past 40 years the Brandywine Conservancy has been the sole beneficiary of the Radnor Hunt Races. With over $5 million raised, those funds have fueled the Conservancy's vital
efforts to protect open space and water resources in southeastern Pennsylvania and northern Delaware. To date more than 64,000 acres are permanently protected including the Radnor Hunt racecourse itself and the surrounding lands. The Radnor Hunt Races continues to attract the country's finest steeplechase horses, owners, trainers and riders with purses totaling $170,000. The Radnor Hunt Races is also an all-Spring event with fun gatherings happening throughout the season. On Thursday, March 28, 2019, Chapeaux, Cigars, Cocktails, an evening of hat-embellishing and cigar-rolling took place at the Radnor Hunt Club. Milica Schiavio, Katherine
McKenna, Anna Coyne and Ginny Logan welcomed attendees to the event.
5. Frank Spano, Blake Christoph and Rich Pagano attended the event.
8. Tory Hain, Fred Schavio, Dr. Eric Smith, Milica Schavio and Anne Hain paused for a photo at the pre-race event.